JUNGLÜCK: A minimalist German sustainable beauty brand with highly effective products
Check out this 100% natural and vegan skincare brand from Munich that does good for the environment and vows to do good for your skin, too.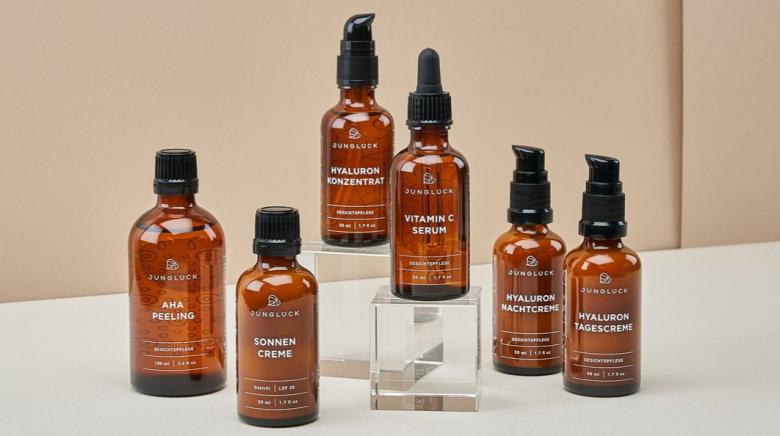 JUNGLÜCK [yohng-look], or 'young luck' in German, is a sustainable skincare brand that upholds a three pillar belief and priority system for all its products and business operations: honesty, sustainability and responsibility. Their current catalogue of over 45 products range from everyday facial care to shampoo bars and even a baby skincare range. There is something for everyone!
On its website, you can easily filter products based on your skin type, but due to the omission of irritating ingredients, JUNGLÜCK products can work on almost any skin type and especially sensitive skin. There is also an option to filter products that are suitable during pregnancy and breast-feeding! Read on to see how the brand works closely with every single ingredient in its products to ensure safety and effectivity.
JUNGLÜCK plants a tree for every product sold. The brand boasts a high 4.8/5 star-rating from its many satisfied customers all over EU. As of writing, JUNGLÜCK delivers to the following countries: Austria, Belgium, Bulgaria, Croatia, Cyprus, Czech Republic, Denmark, Estonia, Finland, France, Germany, Greece, Hungary, Ireland, Italy, Latvia, Lithuania, Luxembourg, Malta, Netherlands, Poland, Portugal, Romania, Slovakia, Slovenia, Spain, Sweden.
What goes into a JUNGLÜCK product?
JUNGLÜCK's products only uses necessary ingredients that are all purposive for your skin, so there are no useless fillers and only the highest quality, purest ingredients are used. The brand's formulations are also biodegradable. Wherever possible, JUNGLÜCK uses organic ingredients and soothing aloe vera is the base for most of its products. All ingredients that go into the products have been thoroughly researched and consulted with pharmacists and dermatologists. Because of all the detail that goes into JUNGLÜCK products, every single blend is certified by Derma-Test, an independent organisation that does safety and effectivity assessments for skincare.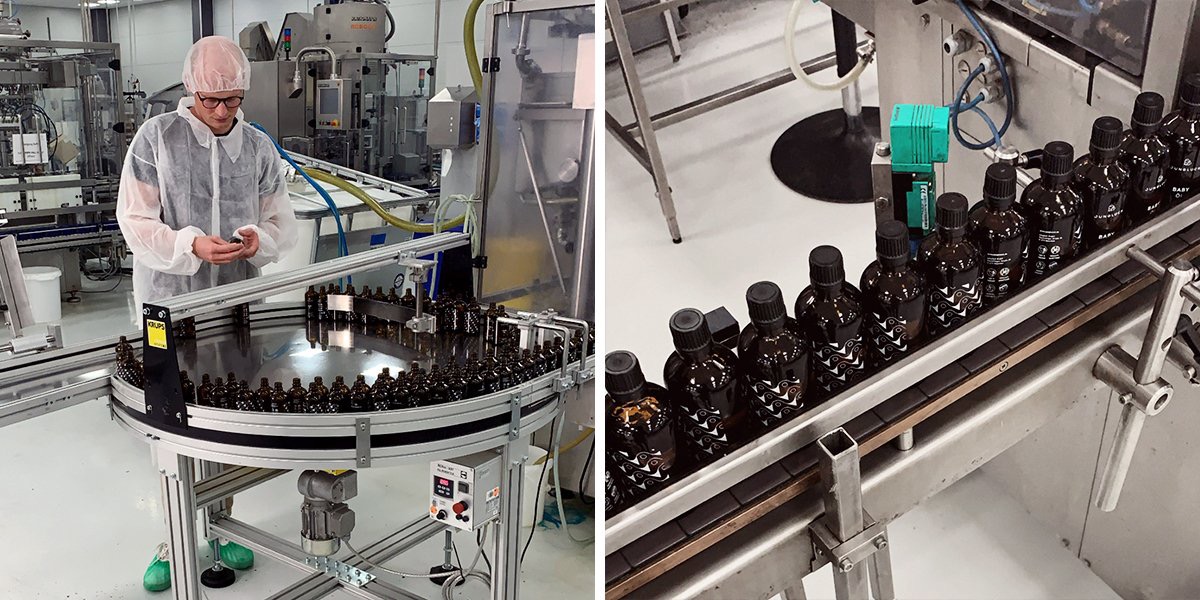 There are no fragrances, parabens and colorants in any of the products, meaning those who have sensitive skin that are prone to irritation can safely use JUNGLÜCK. Since microplastics and silicones go back into the environment eventually as plastics and cause harm to both wildlife and humans, these particles are also not used in any of the formulas. Furthermore, JUNGLÜCK is vegan, so none of its ingredients are sourced from animal origin.
German certified natural, hypoallergenic skincare
Here are some of JUNGLÜCK's bestsellers. Shop away and rest assured you are doing good for the environment!
Cleansers are a staple in any skincare routine, no matter how simple. JUNGLÜCK's Cleansing Oil is a gentle yet thorough cleanser which contains seven different oils that work to nourish your skin as it strips away the dirt and traces of makeup. Despite being an oil product, the cleanser does not leave behind an oily feeling or residue; just clean and moisturised skin. You can thank us later.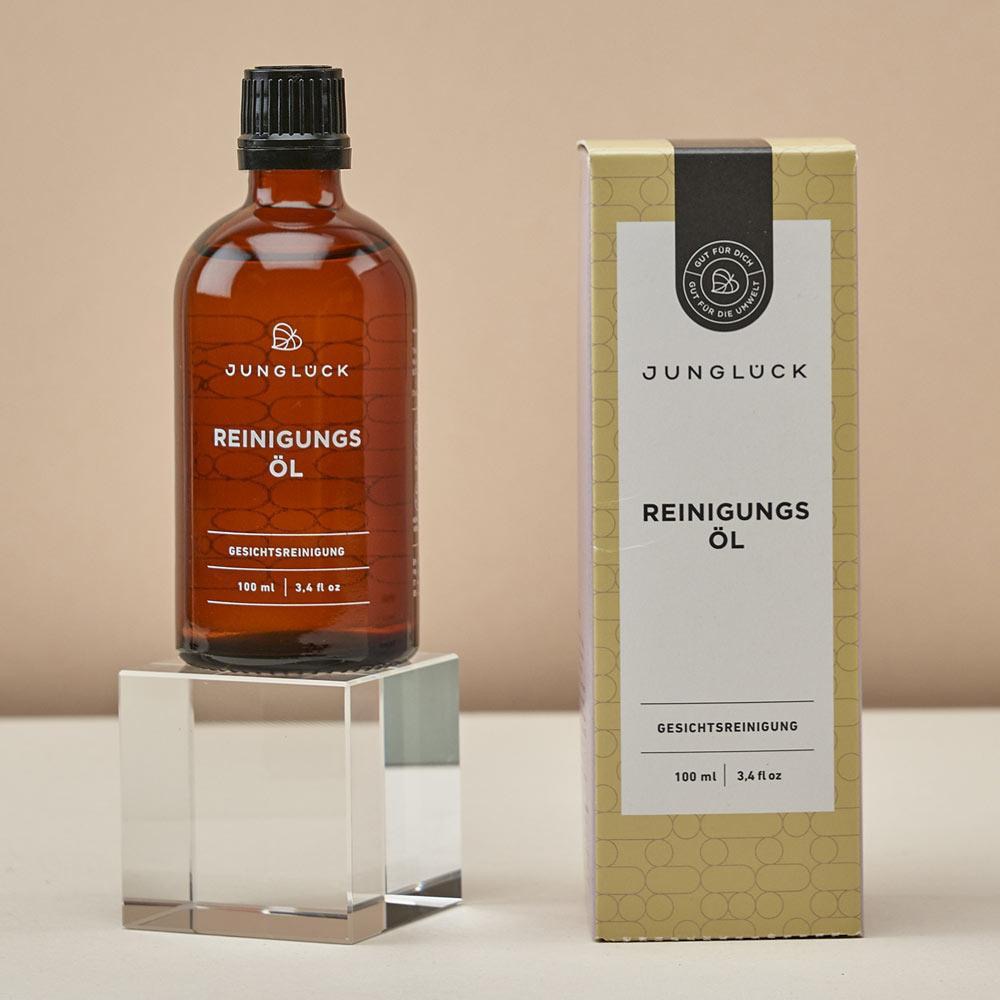 Like cleansers, sunscreens should be another staple in your skincare routine. Many believe this step can be skipped if a tan is desired. However, this is not the case. Sunscreen helps protect your skin against excessive UV ray exposure and also prevent light-induced ageing. JUNGLÜCK's Sun Cream offers protection with an SPF factor of 30, the perfect amount for both beach days and walks at the park.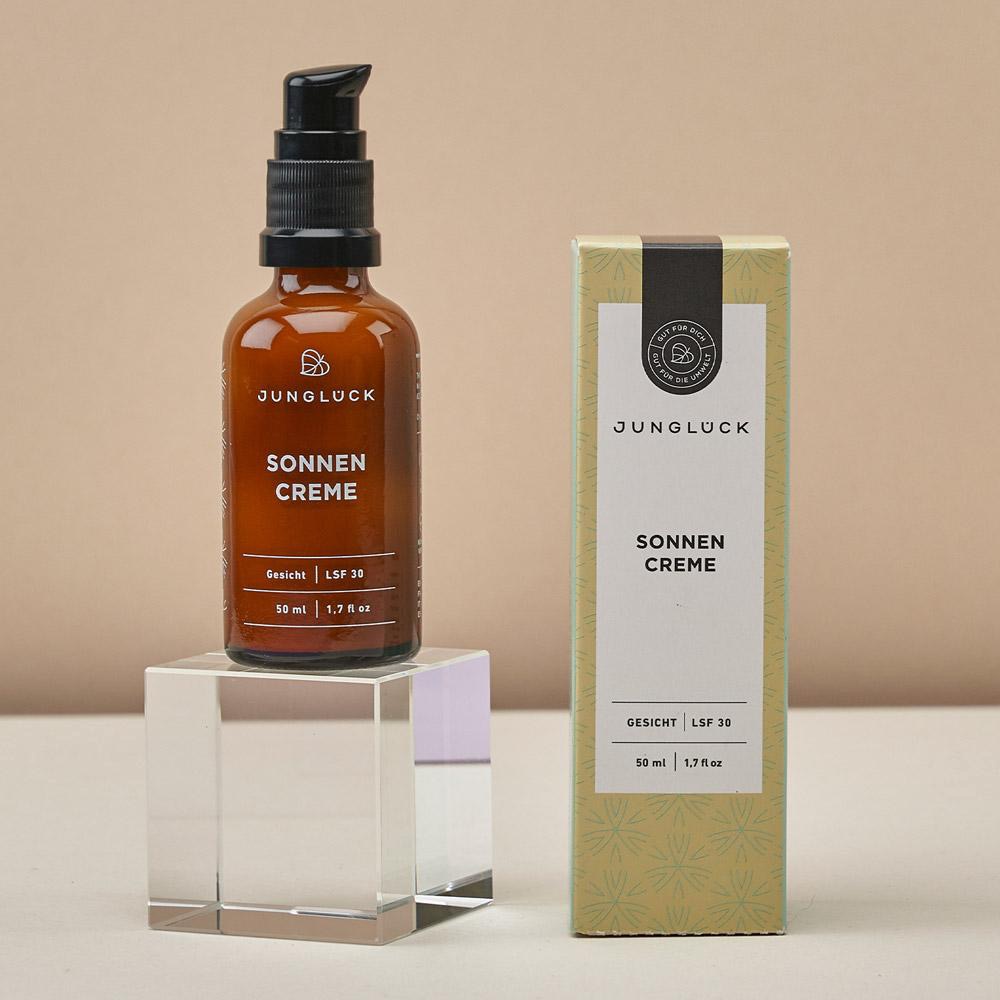 A serum goes on after moisturisers in skincare routines, and this serum by JUNGLÜCK works to refine and reduce the appearance of pores to help create an even complexion. Niacinamide is a coveted ingredient by many industry experts and dermatologists, and it works wonders for those with oily skin!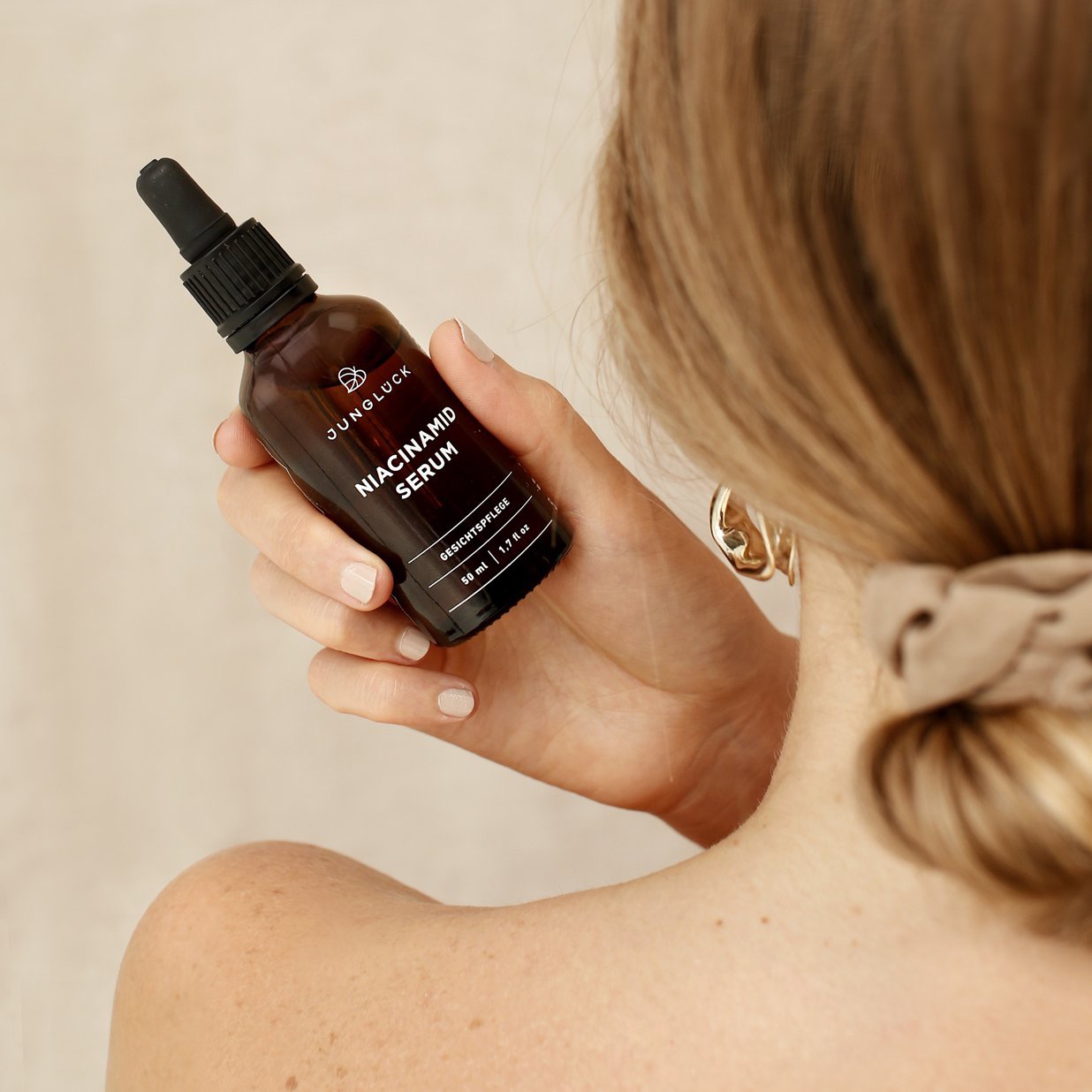 The brand also sells samples for most products on its catalogue, including the baby skincare line, so you can easily test the formulations and its compatibility with your skin before committing to a full-size product!
The story of JUNGLÜCK's start in Germany
Before JUNGLÜCK's inception, the brand's founder, Benedikt Klarmann, was not one who led a very environmentally friendly life, being a frequent flyer and such. He had started his entrepreneurial journey at the young age of 14 and founded an online printing service company when he was just 18 years old. After realising how discontent his mother and wife were with their beauty products, and also having experienced first-hand the horrors of resource scarcity during his many travels, Benedikt wondered how he could make this better.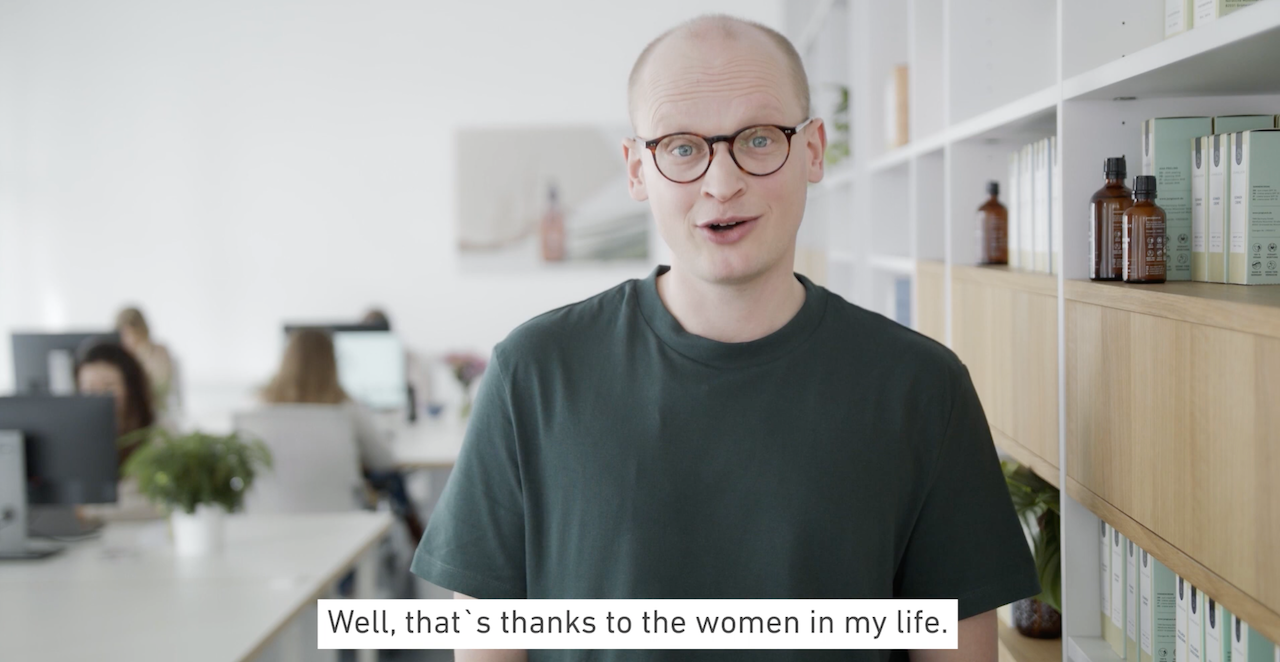 He then learnt about the beauty industry and its negative impacts on the environment. Benedikt looked to industry experts to familiarise himself with the ingredients that go into beauty products. JUNGLÜCK was soon borne with the idea that sustainability and economic cost are to be equal in priority. Benedikt refuses to choose a non-environmental friendly option if it meant it would be cheaper to produce. He believes sustainability should not be a compromise. After an extremely successful initial sales trial, Benedikt chose to sell his online printing service company as he recognises the high demand in clean skincare. Since 2018, he has worked to grow JUNGLÜCK to its current reception.
JUNGLÜCK's three pillars and brand vision
"We want to be different, better."
Honesty: The brand explains what each ingredient does for your skin in a simple manner, in order to not overwhelm its customers. You will be able to know your product ingredients' benefits as well as its disadvantages. After all, JUNGLÜCK wants to be completely honest with its customers. The brand has podcasts, videos and newsletters that detail its production processes and priorities so JUNGLÜCK customers are always in the know of the company's development.
 
Sustainability: With a 'less is more' approach to everything, JUNGLÜCK does not include unnecessary leaflets or packaging when shipping. Its instructions and product details are all printed on the bottles and boxes. The brand also only uses recycled amber glass and ships its orders using carbon neutral delivery services such as DHL's GoGreen and Post CH's ProClima.
 
Responsibility: JUNGLÜCK gives back to all the parties it comes into contact with in its production. The brand manufactures using only German companies and plants a tree for every sale made. What's more, JUNGLÜCK happily fosters environment protection organisations and social enterprises, or companies that reinvest its profits into its surrounding community. For areas abroad from which it sources some of the ingredients, the brand curates access to education for the people working with JUNGLÜCK.
JUNGLÜCK aims to one day operate a fully circular system with its products and packaging where customers return their used products and packaging for it to be refilled and reused. The brand continually seeks to improve and live a way that is as sustainable as it can get.
The brand creates videos every week which centre around discussions on ingredients, which of their products suit what skin type and general skincare tips. Check out JUNGLÜCK's YouTube channel!