Bouche Kombucha Brewery crafts unique aromatic flavors for your pallet
Their innovative brewing techniques of tea, yeasts, hops and in-house starter cultures help to create distinctive taste profiles in every batch of fermented brew you sip.
Initially, a close collaboration between joint studios of an artist collective in Berlin-Pankow, Bouche developed into a small production company making a name for itself in the kombucha tea industry with its fantastic quality and unique flavors.
Kombucha tea has been touted as one of the most beneficial drinks on earth due to its numerous health benefits. It is made from a symbiotic colony of yeast for kombucha and good bacteria, known as a 'SCOBY,' which is grown from starter tea. It's rich in probiotics which help with digestion and gut health. It also contains antioxidants that can be beneficial for your immune system and help to fight cancer cells.
Bouche pride themselves on developing their combination of carefully selected ingredients to create their own starter kombucha culture and original flavors through special brewing techniques they've mastered while experimenting with a variety of kombucha yeast and hops. This development of unique flavors sets them apart from other kombucha breweries, all while providing you with the essential health benefits of drinking this type of fermented beverage. Let's dive deeper into their product line and the flavor combinations they produce when they brew kombucha.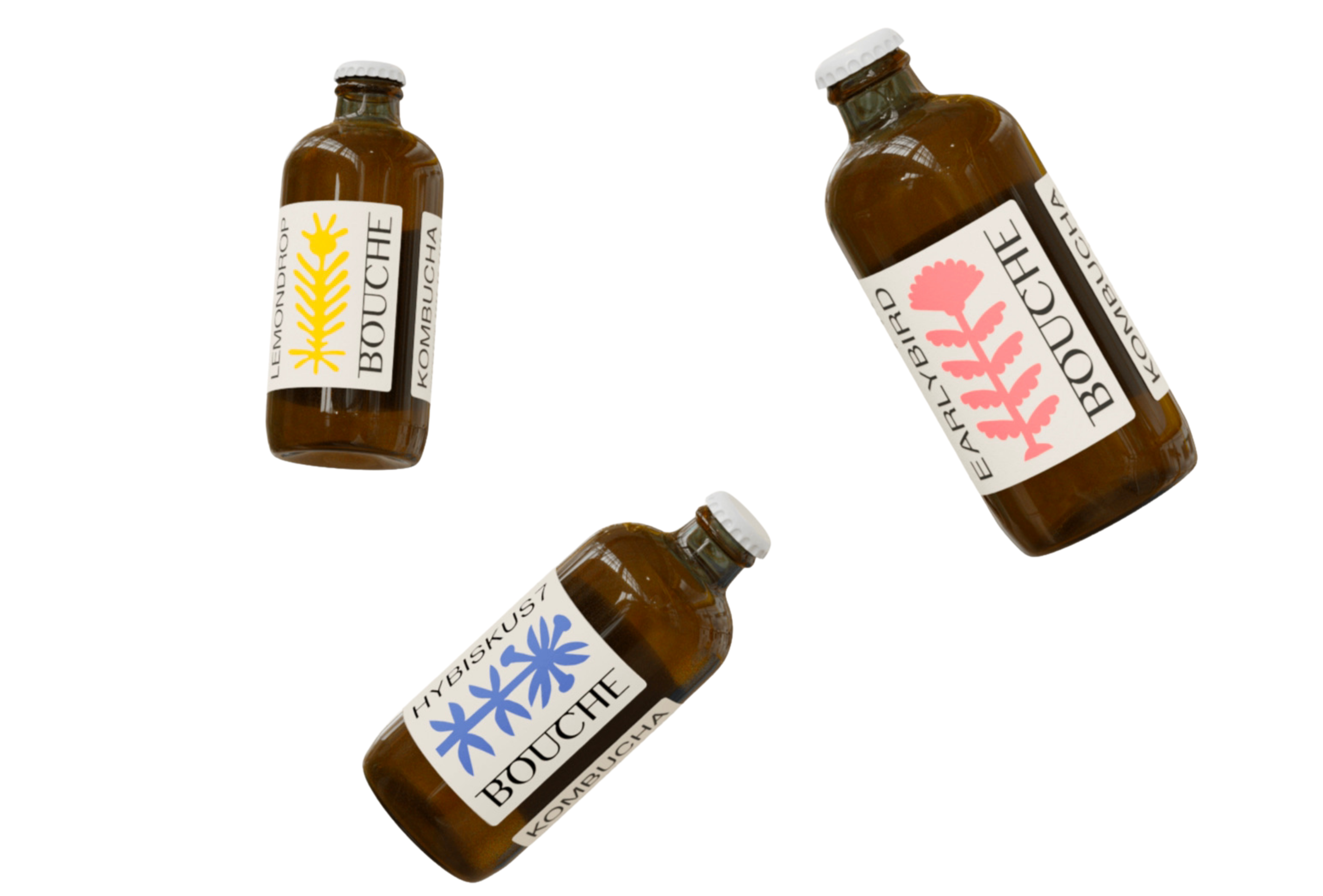 Bouche comes in a variety of flavors
If you can't decide which one to try first, that's okay because you can order the Bouche Sampler Pack in your choice, of a 6-pack or 12-pack. The sampler pack comes with three flavors of kombucha tea - Lemondrop, Hybiskus7, and Earlybird.
Lemondrop Flavor
The citrusy, herbal flavor comes forth predominantly via the hops, while the rather untraditional acid profile is dominant of lactic acid. Leaving the kombucha with a mellow citrusy frontal note accompanied with light grassy hops.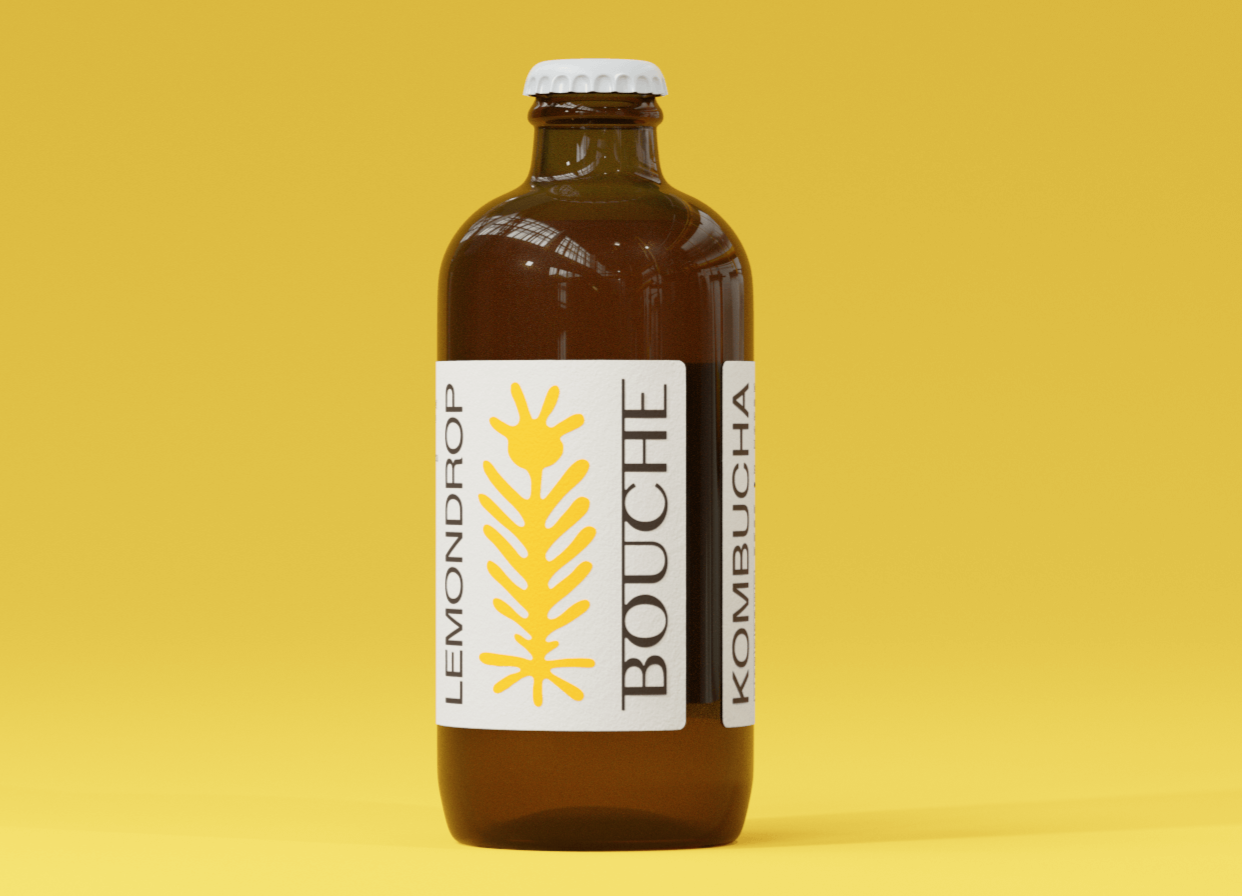 Hybiskus7 Flavor
Hibiscus infusion and jasmine tea lend their floral notes of berry to HYBISKUS7, while the citric lime zest combines with the Idaho7 and Amarillo hops to form a delicate fruity body with a distinct bitterness. This kombucha has hints of tropical fruits, while reminiscent of an aperitif.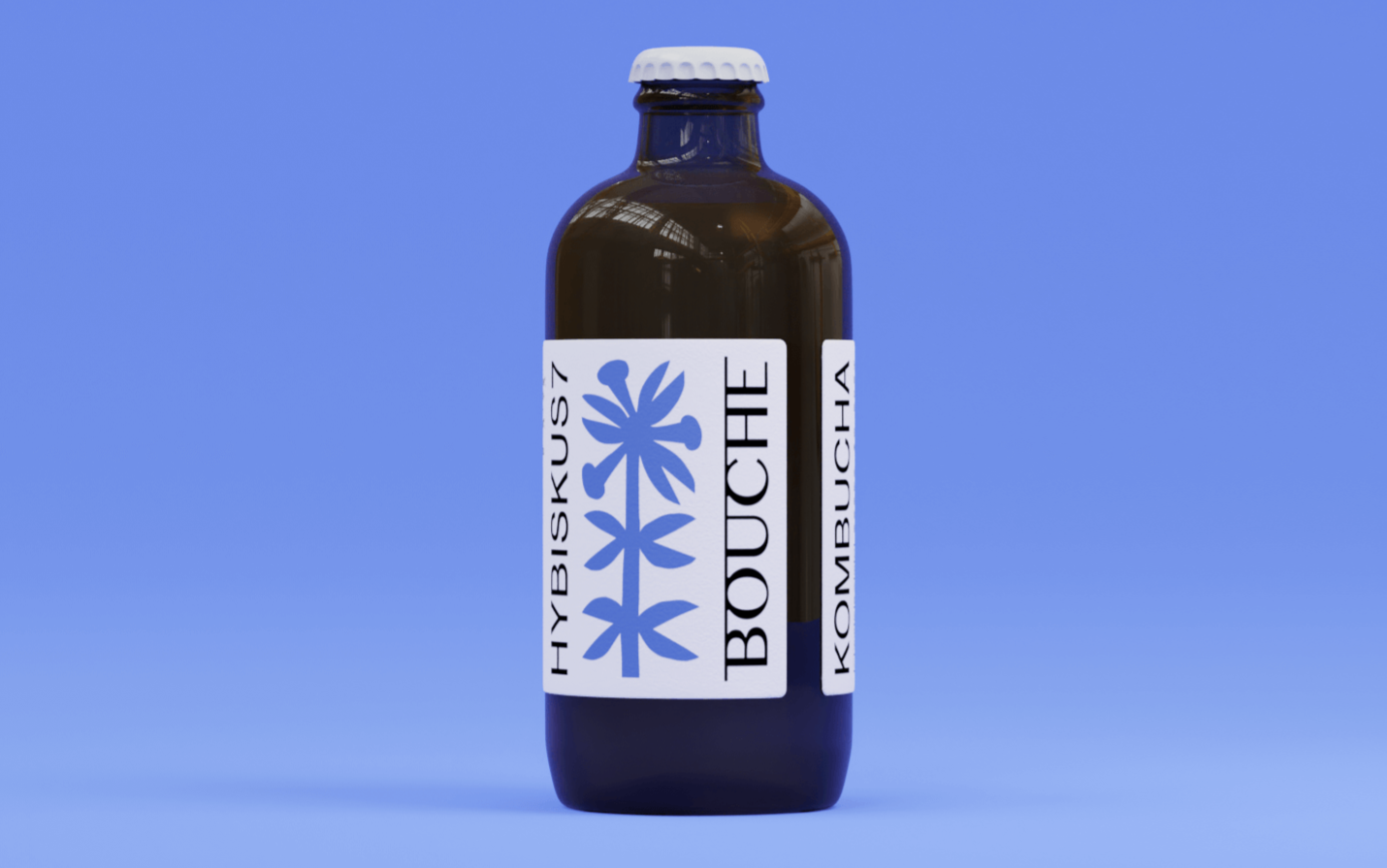 Earlybird Flavor
Combining earl gray tea, bergamot peel, and mulberry wood to produce a flavor that is bright in taste, mild in its acidity, with clear notes of citrus and burnt sugar, EARLYBIRD is our take on a juicy cold brew tea. The earthy woodiness from the mulberry offers a dry basis for a surprising bitter fruitiness and an extra caffeine kick.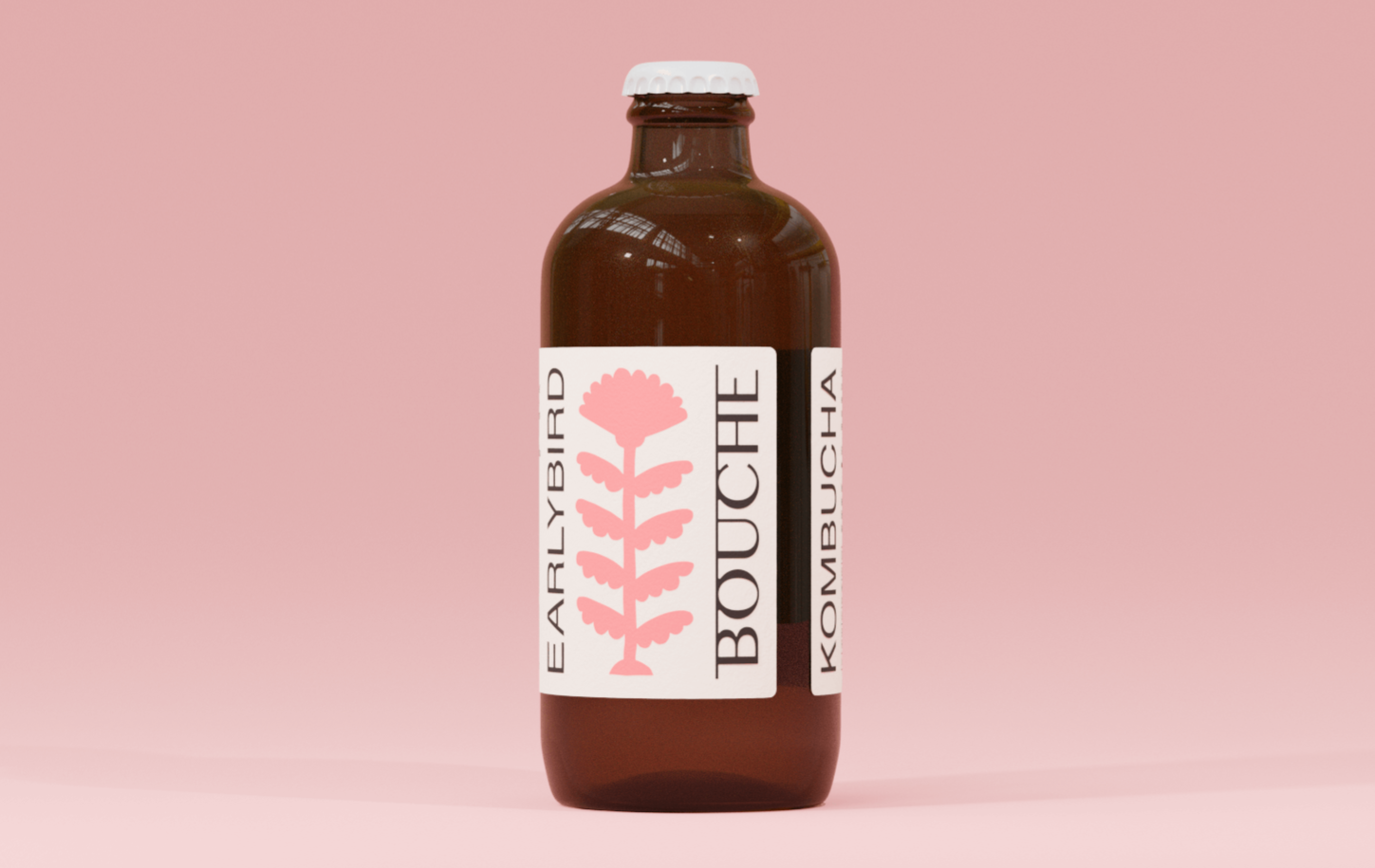 The "Original" that started it all
Let's talk melon! We wouldn't be doing this fantastic company justice if we didn't highlight its original kombucha flavor that started it all - Mini-Magnum Melonbuzz.
Bouche's original flavor is now available in 0.75l champagne bottles. The kombucha tea innovators decided to present this distinctive flavor in this format to fermented beverage enthusiasts as an excellent non-alcoholic choice at restaurants. The company says the new bottle style allows the fruity spice of cantaloupe and Szechuan pepper to breathe and unfold into a broader and more mature flavor profile.
The Return of their Artists' Editions
 Always embracing artistic culture and creativity seems to be the motto of the Bouche brand. With the debut of their most recent artist label created by Malte Zenses, this specialty kombucha is a light fruity brew. It is concocted from a malted barley base giving what Bouche describes as a soft milk lactic mouth feel, while white tea offers notes of apricot with a light & grassy cordial. 
The special Artists' Editions gives their production company the opportunity to experiment with new flavors and ingredient ideas, they say. With their brewery's roots entrenched in the art community, it allows their fellow artist friends the opportunity to shine, showcasing great talents.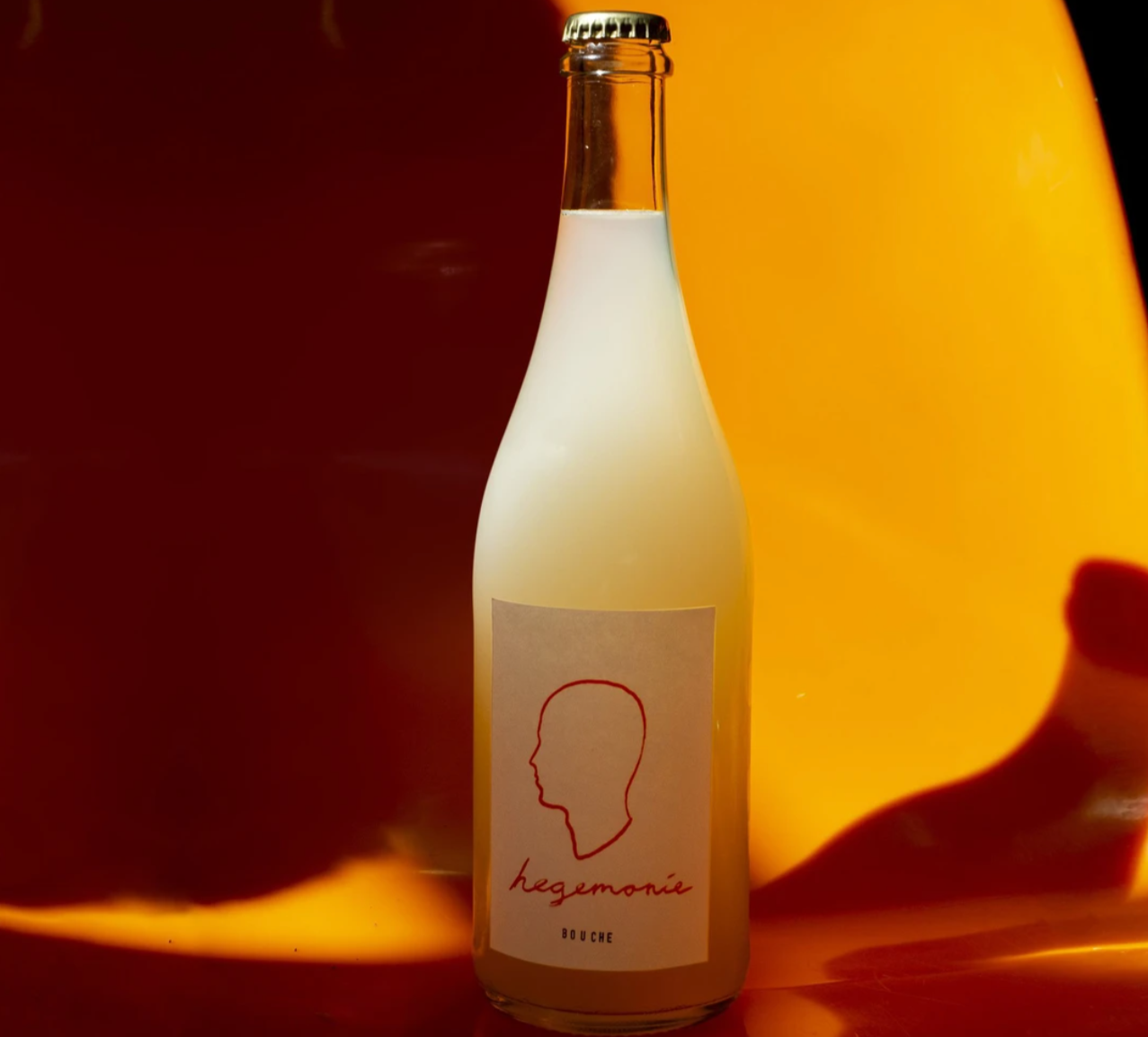 Make heist! Now for a limited time, you may order the official Bouche Starter to create your very own kombucha brewing experience. The 0.33l bottle of starter, plus instructions, comes as part of a 6 or 12 pack order. Note: the six-pack is only available in Berlin.