WALD Berlin sells fair trade jewelry from Germany to empower women
Every piece of handmade jewelry from WALD Berlin, including pearl bracelets and shell necklaces, goes directly towards supporting women.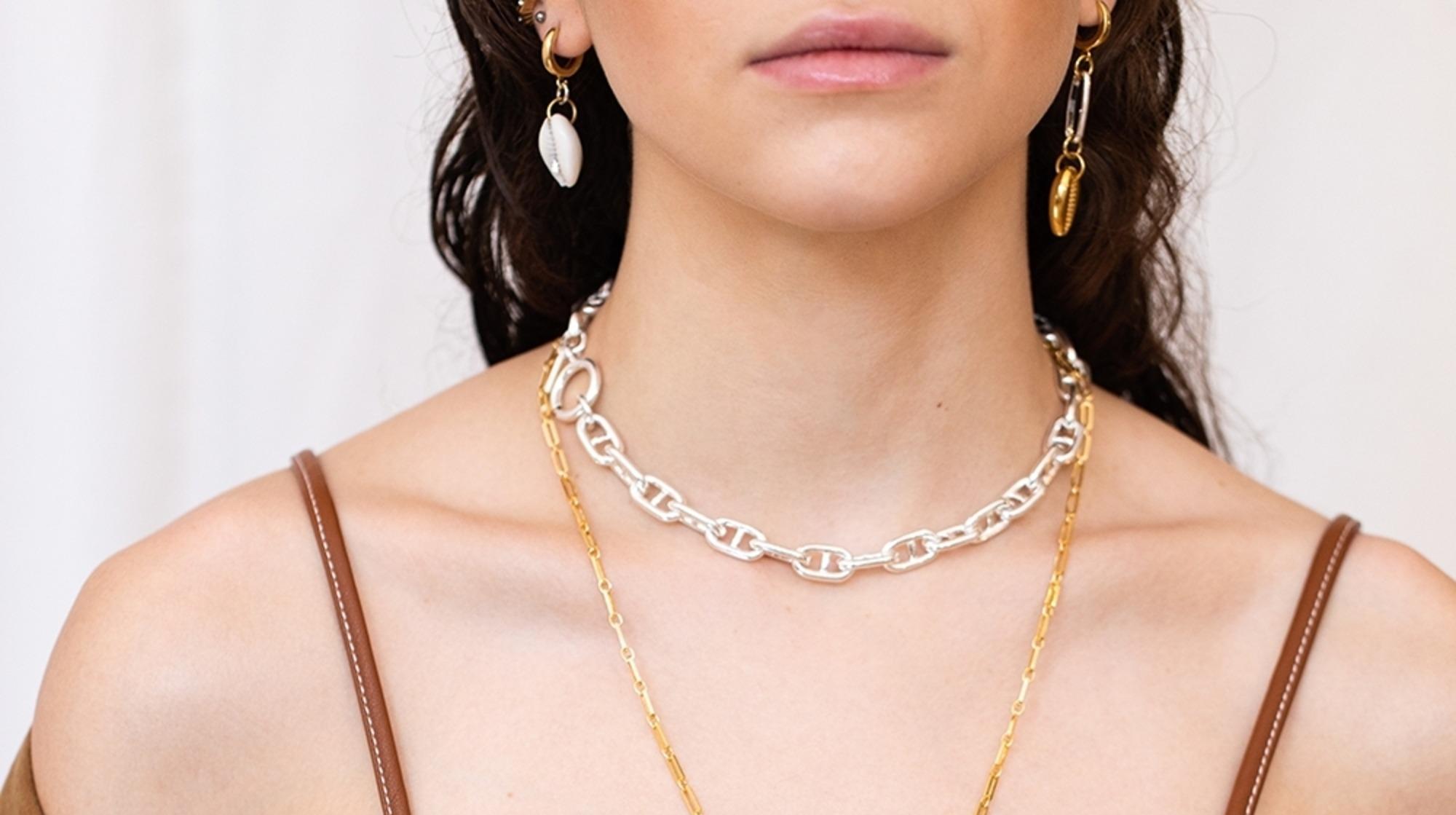 Jewelry handcrafted by WALD Berlin isn't just something that helps adorn your daily look. When you purchase jewelry from this Germany-based jewelry company, you're also supporting a cause. Around 2012, Dana Roski and Joyce Binneboese founded their locally-owned jewelry company with two main goals: to prove that beautiful jewelry can be fair trade and to support women of all backgrounds by employing them. With these goals successfully executed, the duo were able to turn WALD from a small brick and mortar storefront to an Instagram-famous, online jewelry shop.
Anklets and Bracelets made with recycled gold or silver
Chain bracelets and anklets are all the rage right now in the jewelry world. And, well, WALD doesn't disappoint in this department. They currently offers several different chain bracelets with various chain styles, thicknesses, and metals. They also have some of the most adorable yet simple charm bracelets and other cute wrist pieces to improve the glam factor of your 'fit. It's hard not to want every wrist and ankle piece they have to offer!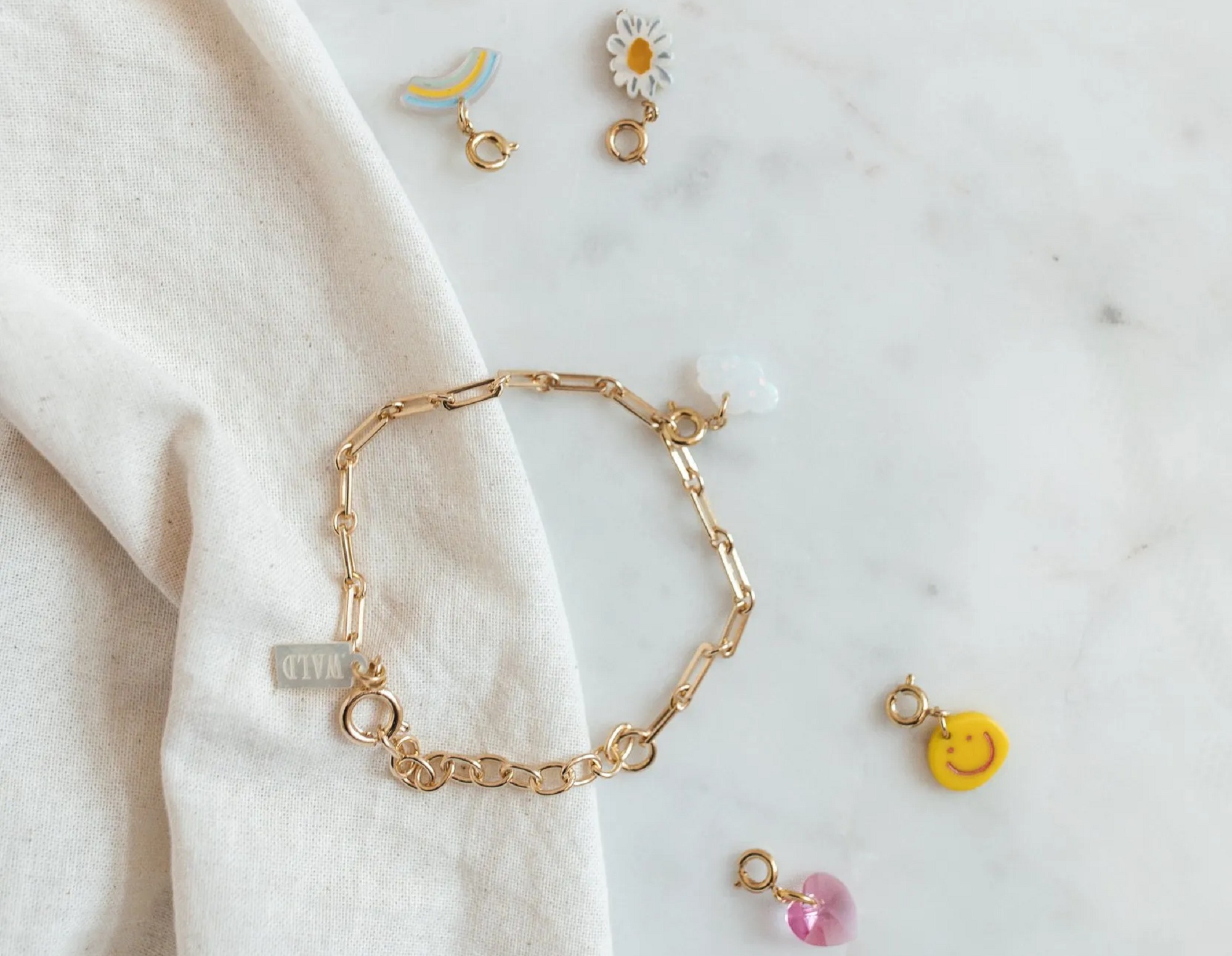 Unique ear jewelry from crystal hoop earrings to daisy studs
One-of-a-kind earrings can be difficult to find. It's all too common to come across ear jewelry that is generic and something you've pretty much already seen before. Earrings from WALD, however, kick things up a notch with innovative earrings that offer a unique factor from mismatched hoop earrings to transparent, chunky earrings. Not to mention, the materials of their earrings are worth it and won't turn your lobes green: 18 gold or silver plating, Swarovski stones, mother of pearls, and/or sweetwater pearls.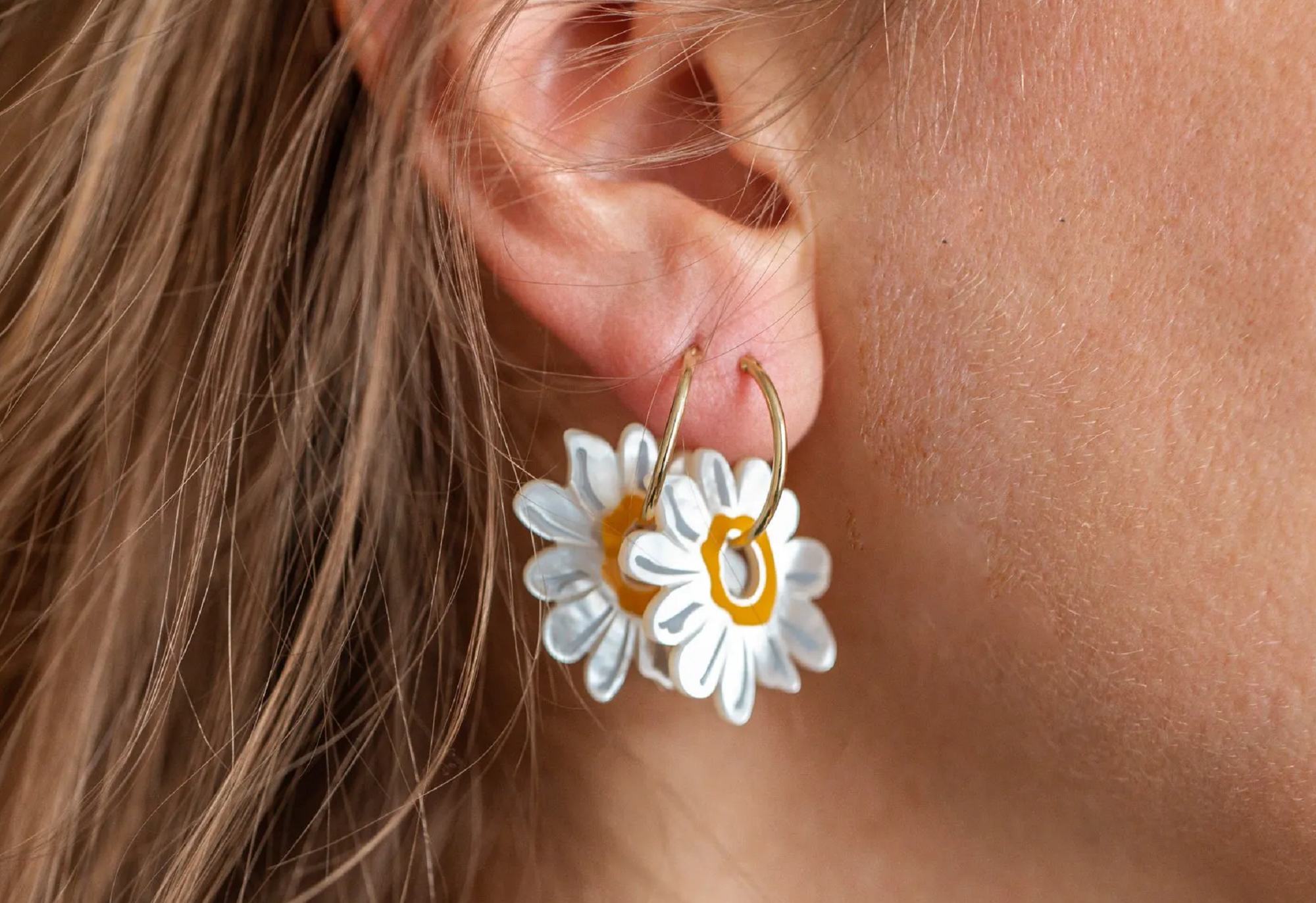 Layer it up with pearl necklaces and other cute neck jewelry
Cheap necklaces bought from your local general merchandise retailer that easily tarnish over the years are so overrated. Remember: you get what you pay for. Fortunately, WALD offers some high-quality necklaces with features like real shells, sweetwater pearls, gold- or silver-plated brass, sterling silver, Swarovaki stones, and baroque pearls. Many of their necklaces are also adorned with hand-painted medallions.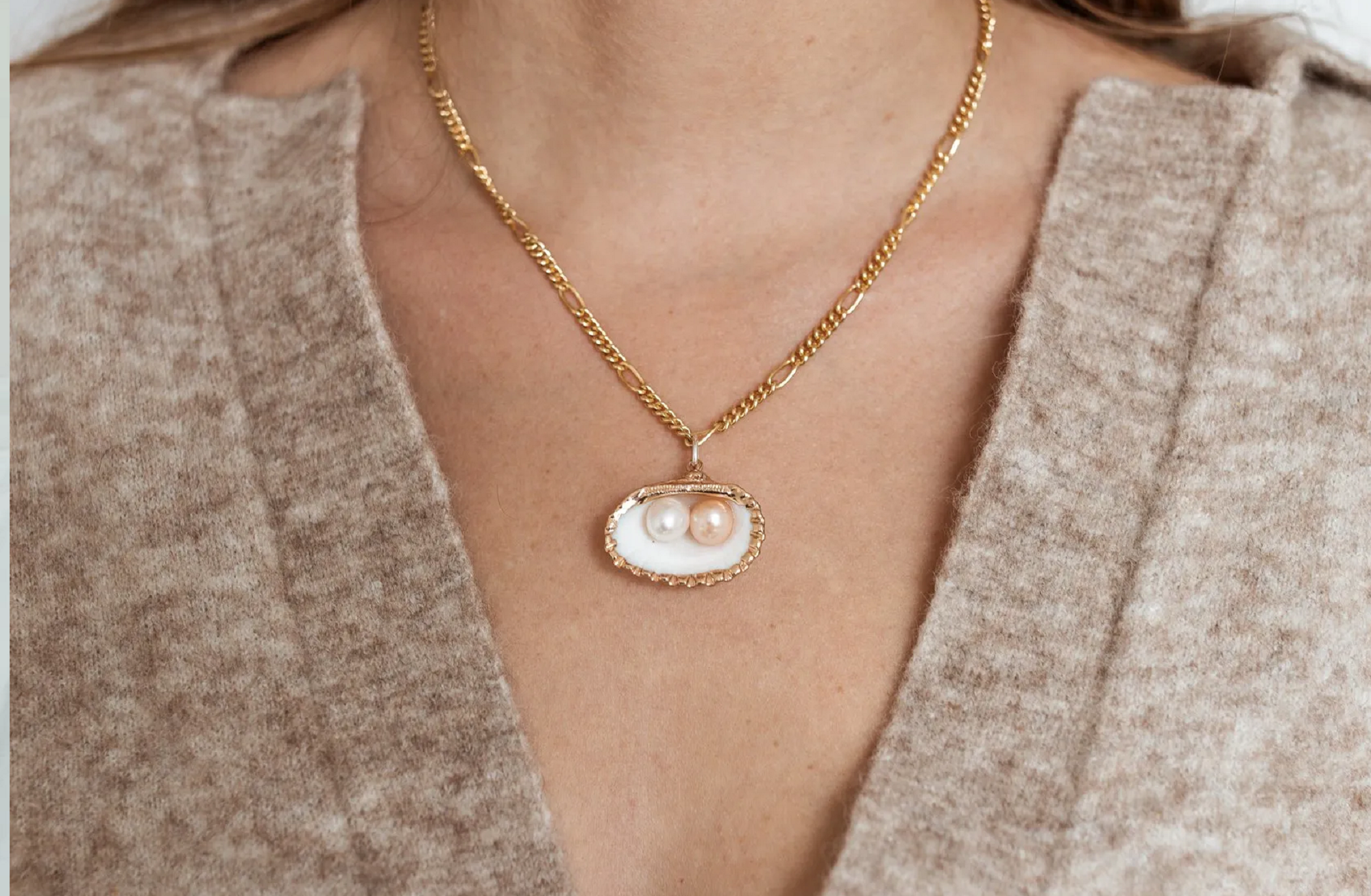 Give those fingers drama with chunky rings
Are you bored of thin rings and ready to amp up your finger jewelry? WALD has several rings with a modern twist for you to pick among. Go fancy with a Swarovski stone ring, or play it cool and causal with a plainer silver- or gold-plated ring or colorful acetate ring. While on the chunky side, WALD's rings are still great for stacking purposes and will make you look like a queen when you choose to wear several of their rings on multiple of your rings at once. Finger jewelry is power!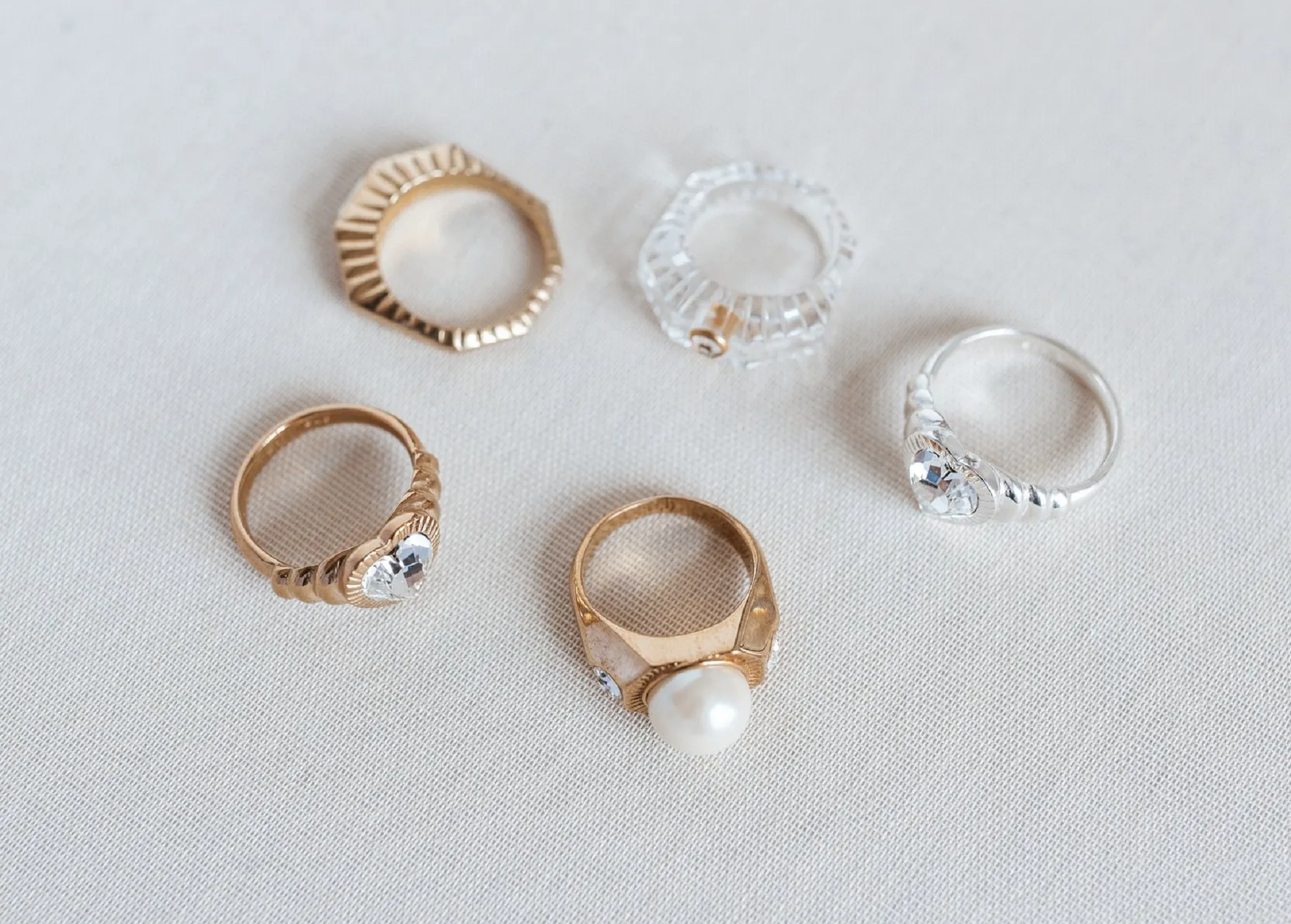 Gorgeous, fair trade jewelry that's worth the price
The fact that WALD's jewelry is 100% handmade by mothers and grandmothers in Germany and is fair trade already makes this jewelry company of interest for many. (No to mention, no two jewelry pieces from WALD are exactly alike!) However, the quality and attention that goes into each of these pieces of jewelry is what really makes this business exceptional.
From reusing recycled gold and silver, to choosing to salvage scraps leftover from production for future manufacturing, to making sure to source shells that aren't from a protected species list, WALD goes the extra mile to make sure to provide authentic and fair jewelry. To top it off, each piece offers perhaps some of the most unique designs we've ever laid eyes on. Finally a jewelry company that has cute pieces that we can feel good about wearing for multiple reasons!
Shipping & Delivery
WALD ships worldwide. If spending below 300€, expect to pay 8,90€ for shipping in Germany, 16,90€ in Europe outside of Germany, 29,90 in the UK with import tax and customs paid by WALD, or 26,90 for Switzerland plus the rest of the world (plus costs for import tax and customs). Shipping is free if you spend over 300€; however, import tax and customs will still have to be covered by the customer except for UK residents. To learn more about shipping details, visit SHIPPING page.