FIVE ELEPHANT is the premiere coffee roastery and café in Berlin
FIVE ELEPHANT roasts some of the best coffee in Berlin, striving for the highest standards of quality by sourcing unique, sustainable beans worldwide
FIVE ELEPHANT brews cups of perfection and bakes mouthwatering treats in Germany's capitol 
In the clean, walkable streets of Berlin rests a café known for its cool vibes, flavorful coffees and sumptuous desserts. It's a perfect spot to rest and rejuvenate.
FIVE ELEPHANT isn't just a neighborhood café, it's a coffee lover's dream. While the menu always features trending beverages and classic favorites, FIVE ELEPHANT goes above and beyond for true coffee lovers.
FIVE ELEPHANT offers an exclusive coffee subscription to members only. Subscription members can taste new, exciting flavors of roasted beans from all over the world each month. Right now, subscribers have the opportunity to enjoy Karatu AA coffee from Kenya, a unique bean with tasting notes of blackcurrant jam, hibiscus, and hazelnut. Coffee lovers can also learn a thing or two from FIVE ELEPHANT which offers educational courses on making and tasting coffee right from their website. 
FIVE ELEPHANT coffee subscriptions
Baristas at FIVE ELEPHANT are properly trained to bring out the best flavors and create beautiful café favorites. There's no rushing perfection. Each delight is created with a caring hand. Lattes, cappuccinos, and perfect cups of drip coffee are on the menu, plus vegan options, summer favorites like lemonade, and refreshing iced coffee beverages.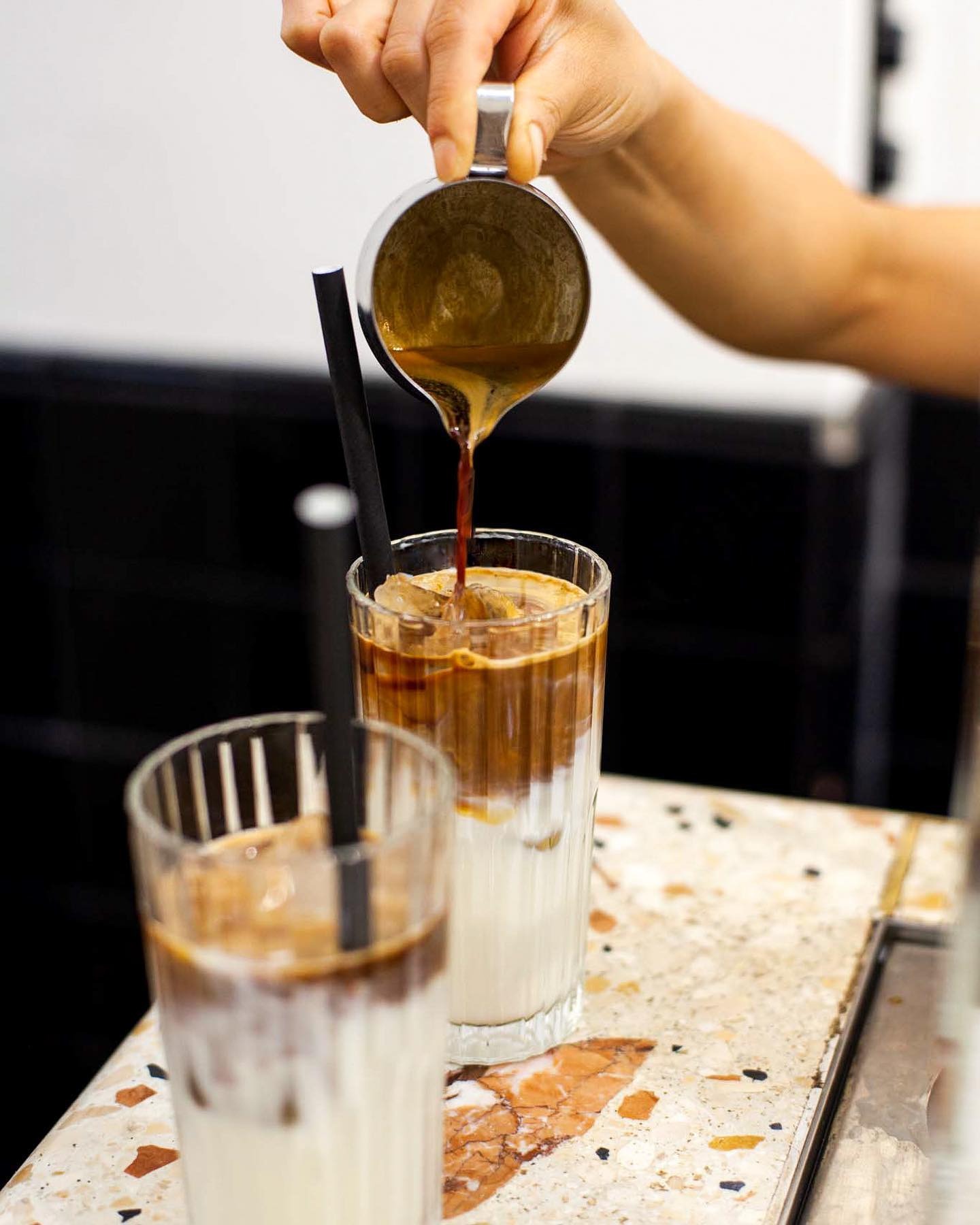 Each of the four locations also offers fresh-baked treats. Favorites are featured on their Facebook and Instagram feeds, making mouths water. The bakers FIVE ELEPHANT are beyond talented, creating new, seasonal surprises like their avocado and pistachio cake and their fluffy apricot pillow cake, while perfecting traditional favorites like brownies and their world-famous cheesecake. 
Bakers create flavors to compliment the coffee as well as the season. Summertime favorites include fruit tarts which pair beautifully with a date and vanilla latte. But traditional bites are popular year-round. The famous cheesecake is even sold online.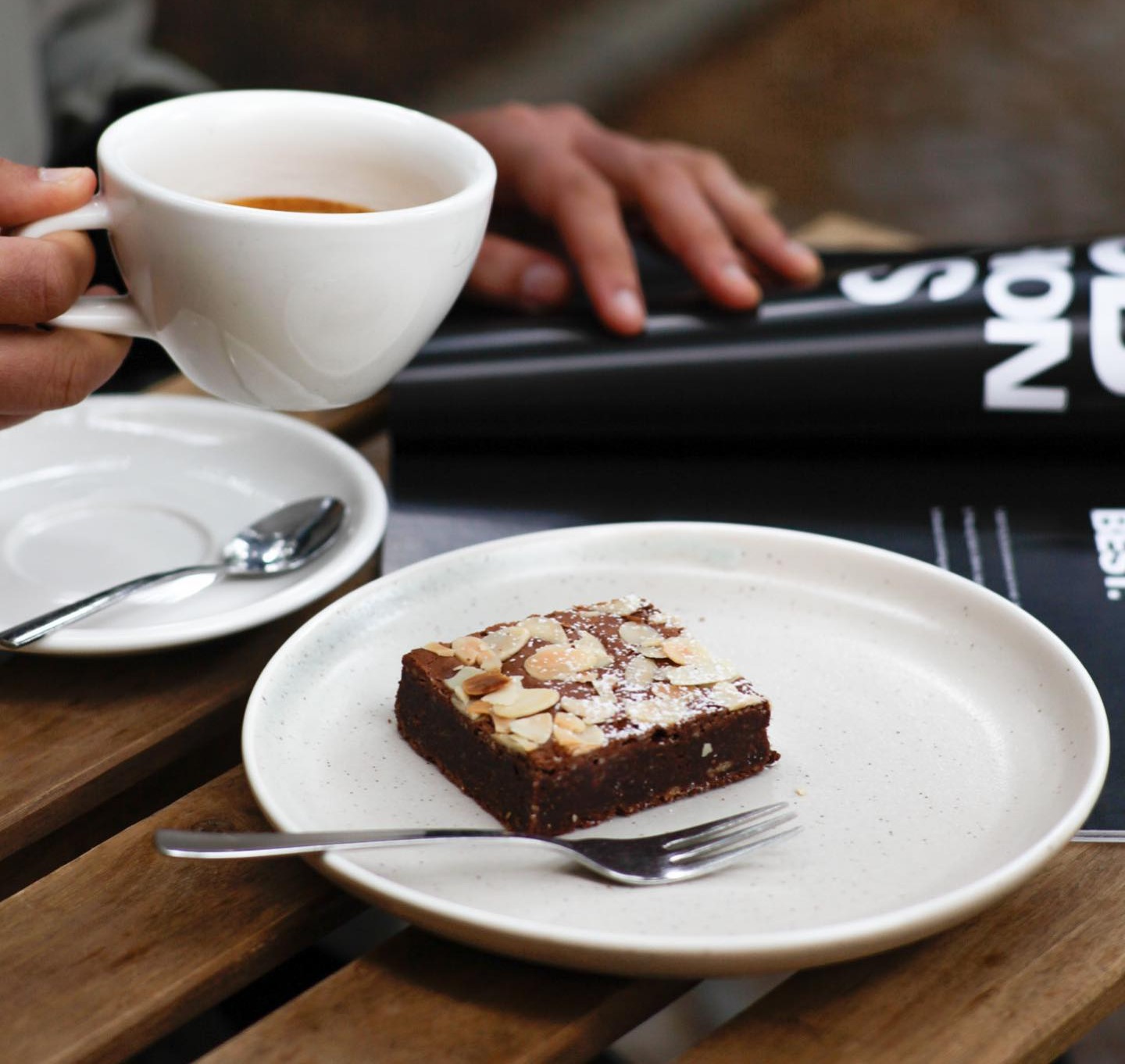 Supporting small farms and coops is how FIVE ELEPHANT stands out
FIVE ELEPHANT sources coffee beans from small, responsible farming estates and collectives in Africa and South America. This collaboration with small farmers who use ethical and environmentally-friendly practices creates a coffee experience unlike most others.
Memorable coffee begins with the beans. Most of the world's coffee grows around the  "Bean Belt." This is the area near the equator and between the Tropics of Capricorn and Cancer, including parts of Central and South America, Africa, the Middle East, and Asia. Unfortunately, within these areas are large, factory farms that have been historically tied to animal abuse, soil degradation, slavery, unfair wages, and child labor. And while some store-brand coffees and large chains are becoming more aware and seeking coffee grown ethically, not much has been done to support small farmers who have long stood against these practices. FIVE ELEPHANT has a mission: to source beans grown on small farms and cooperatives that use environmentally sound and ethical practices. Beans grown with love and great soil make the best tasting coffee, after all.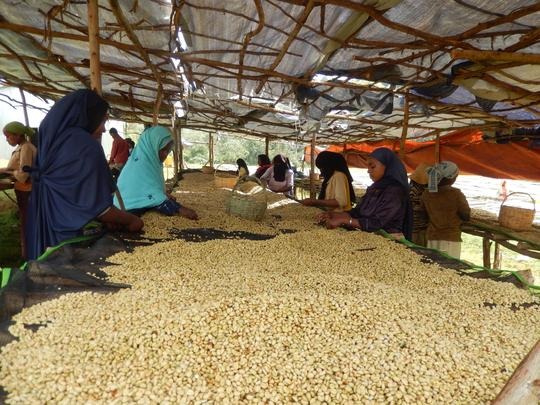 Ethical and environmentally-friendly cooperatives in poorer regions often lead to better coffee. In Ethiopia, for example, one coop not only improved the flavors of their coffees by unlocking new methods of drying the beans which brought out their sweetness, but they also worked together to build necessary infrastructure and pay off their debts. Now this collective has world-renowned, sought-after coffee, recognition for positive environmental impact, and a voice in their region and in the coffee-producing world.
How FIVE ELEPHANT supports small farms
FIVE ELEPHANT offers the best in coffee equipment
With Covid-19, coffee lovers have had to find ways to enjoy a coffeehouse experience at home. FIVE ELEPHANT sells professional equipment on their website so their customers can enjoy a perfect cup at home. Some of the best equipment available can be found on their website:
The AeroPress coffee maker: a coffee making system ideal for travel, or brewing a small amount at the home or office. 
Comandante Nitro Blade American Cherry Grinder: a classic-style grinder that's smooth, stable, and comfortable. It's also effective in grinding coffee very finely, which is not typical for most hand grinders. Finally, it's beautifully made with its wood finish.
The Peak water filter: the world's first water filter pitcher designed for home specialty coffee brewing.
Moccamaster KBG Select: a coffee maker for coffee perfectionists. It keeps coffee brewing temperature: 92 ° - 96 ° C, which reduces sour or bitter flavors and the unique element keeps the coffee hot without burning it.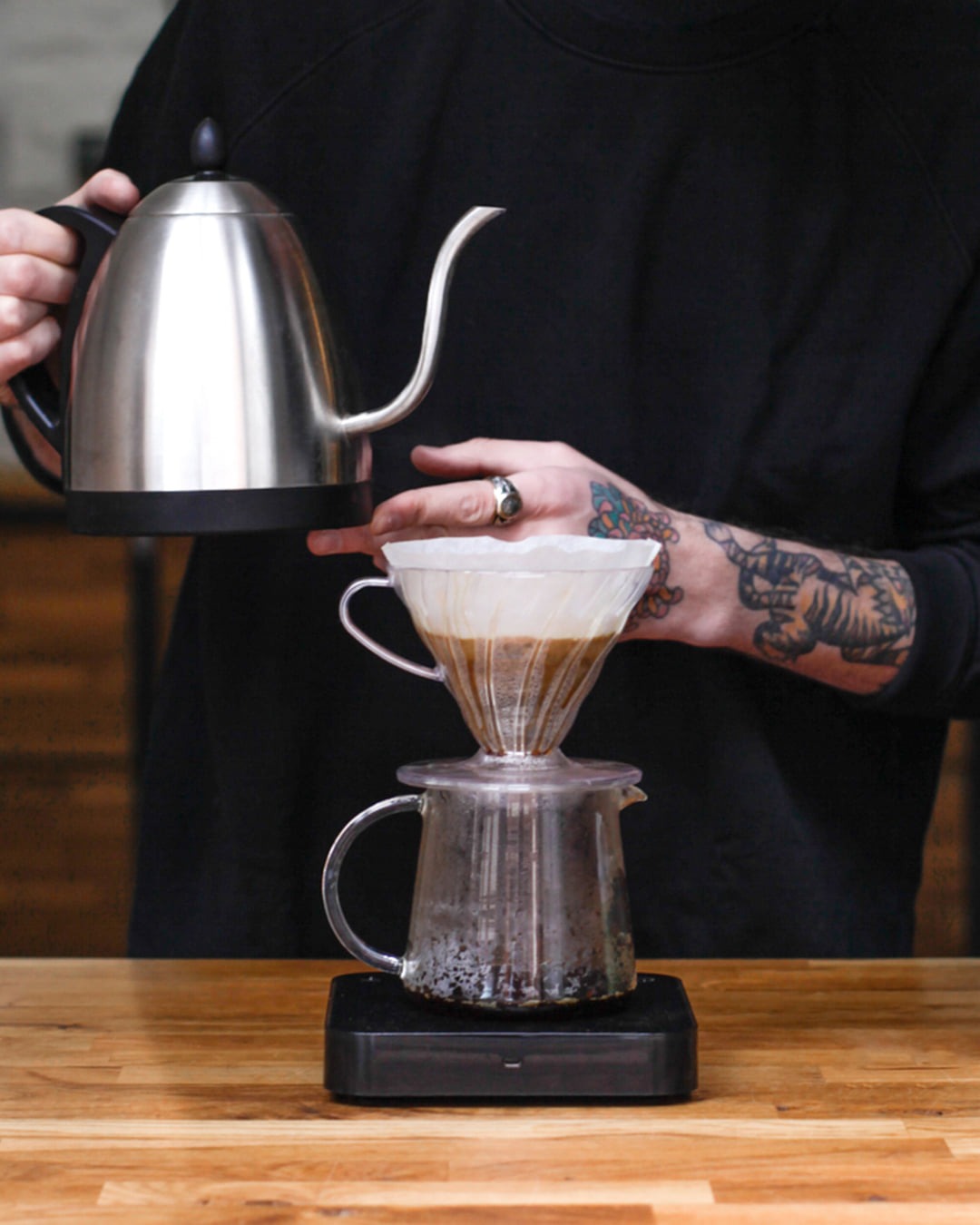 FIVE ELEPHANT coffee accessories
FIVE ELEPHANT takes great pride in their coffee expertise. From sourcing flavorful beans from ethical sources, to providing customers with unforgettable coffee experiences, to their wholesale products and education, FIVE ELEPHANT goes above and beyond for coffee lovers in Berlin.