MYMARINI high quality bikinis, swimwear, and beachwear have you covered!
MYMARINI in Hamberg provides high quality, affordable swimsuits, bikinis and leisurewear designed to suit your lifestyle while being kind to the environment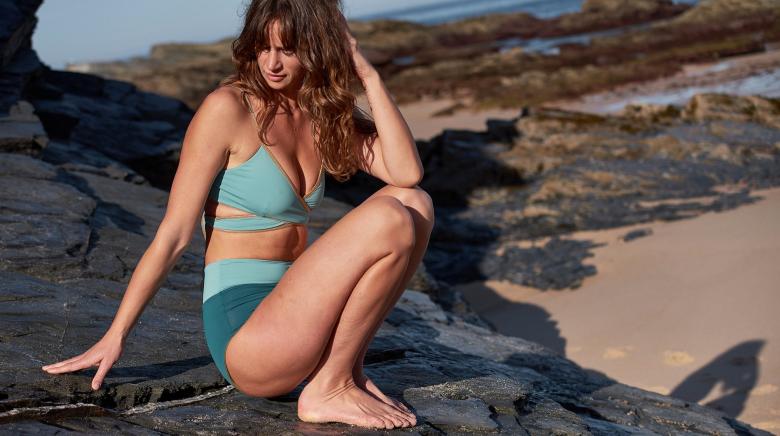 For MYMARINI, it is not just about designing high-quality, affordable bikinis, swimwear or beachwear; it is also about creating for your lifestyle; whether at the beach, Spa, Poolside or a retreat, you can rest assured MYMARINI have you covered.
MYMARINI offers a full range of swimwear, leisurewear and accessories, from bikinis and one-piece swimsuits, to high waisters and halter-neck bikini tops. Their Collection is endless and is available in XS through to XL.
MYARINI swimwear is designed to feel like a second skin whilst flattering your shape. MYMARINI leisure-wear retreat Collection, made from organic cotton, is designed for comfort and coolness. Their Accessory Range collection ranging from hats and bags to face masks and sandals, are all specially designed to complement their swimwear range so you can feel comfortable and look stylish.
MYMARINI has firm beliefs in helping the environment, so their main swimwear fabric contains 82% ECONYL® and 18% elastane. ECONYL® yarn is 100% regenerated from carpets, fabrics, fishnets and other nylon waste. Suffice to say, MYMARINI cares as much about the environment as they do about their customers.
Take a look at some of the MYMARINI Collections!
Swimwear Collection
Whether you want to chill on the beach, surf the waves or lounge by the pool, MYMARINI Swimwear Collection is sure to cover all that and more.  With so many styles to choose from, your summer wardrobe will be at bursting point!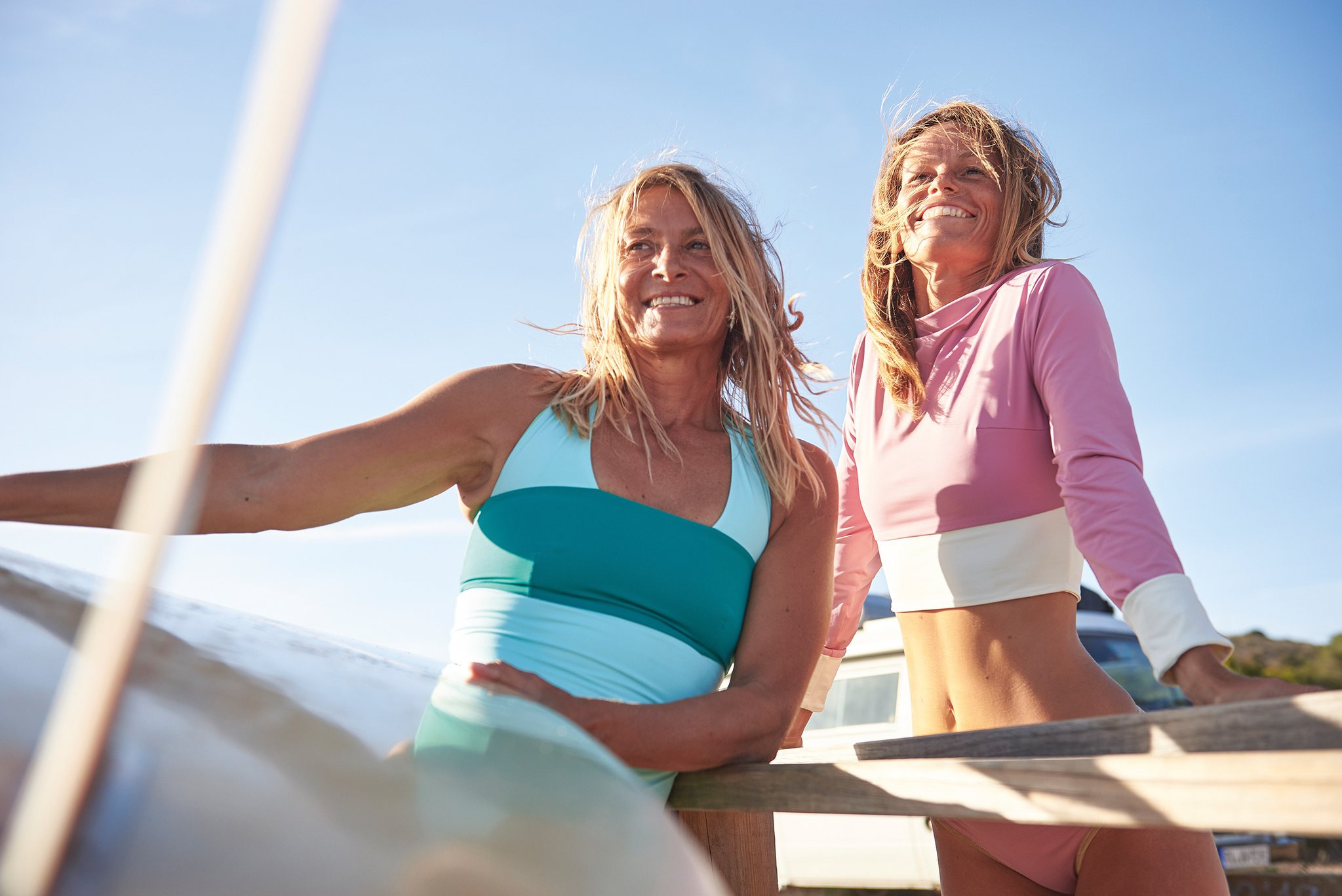 Bikini Collection
If you are a bikini person, take a look at their range of bikini tops and bottoms.  Try  the halter top whilst topping up your tan or the surfshirt whilst hitting the waves.  They also do a one-shoulder top to compliment you on your holiday. 
The clever designers at MYMARINI have taken great pride in making sure they have every style of bikini  to compliment all shapes and sizes, from high waisters to tie strap bikini bottoms.
A selection of MYMARINIbikinis is reversible, meaning you have two bikinis in one! When you feel like a change, you reverse the bikini and have a whole new look.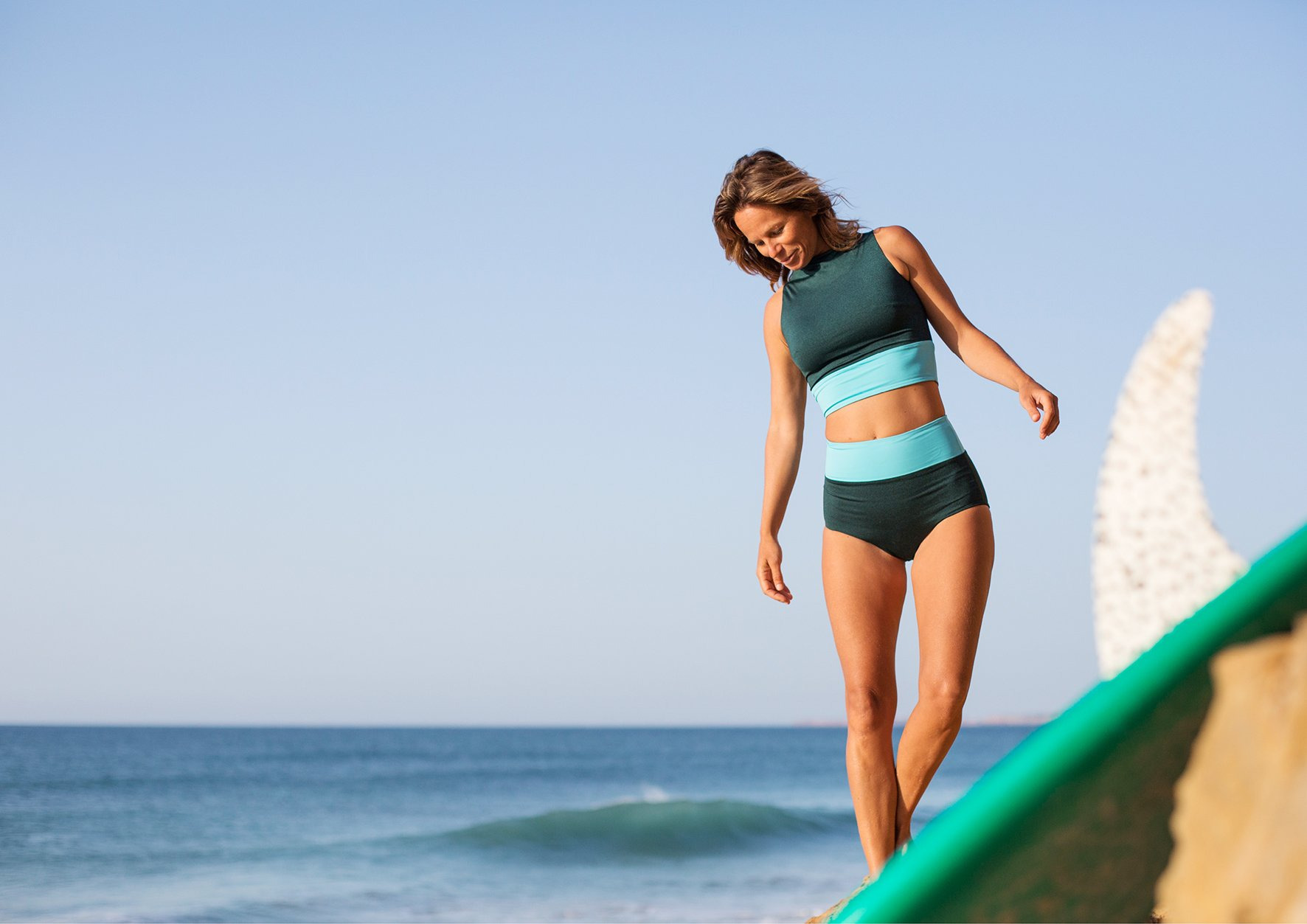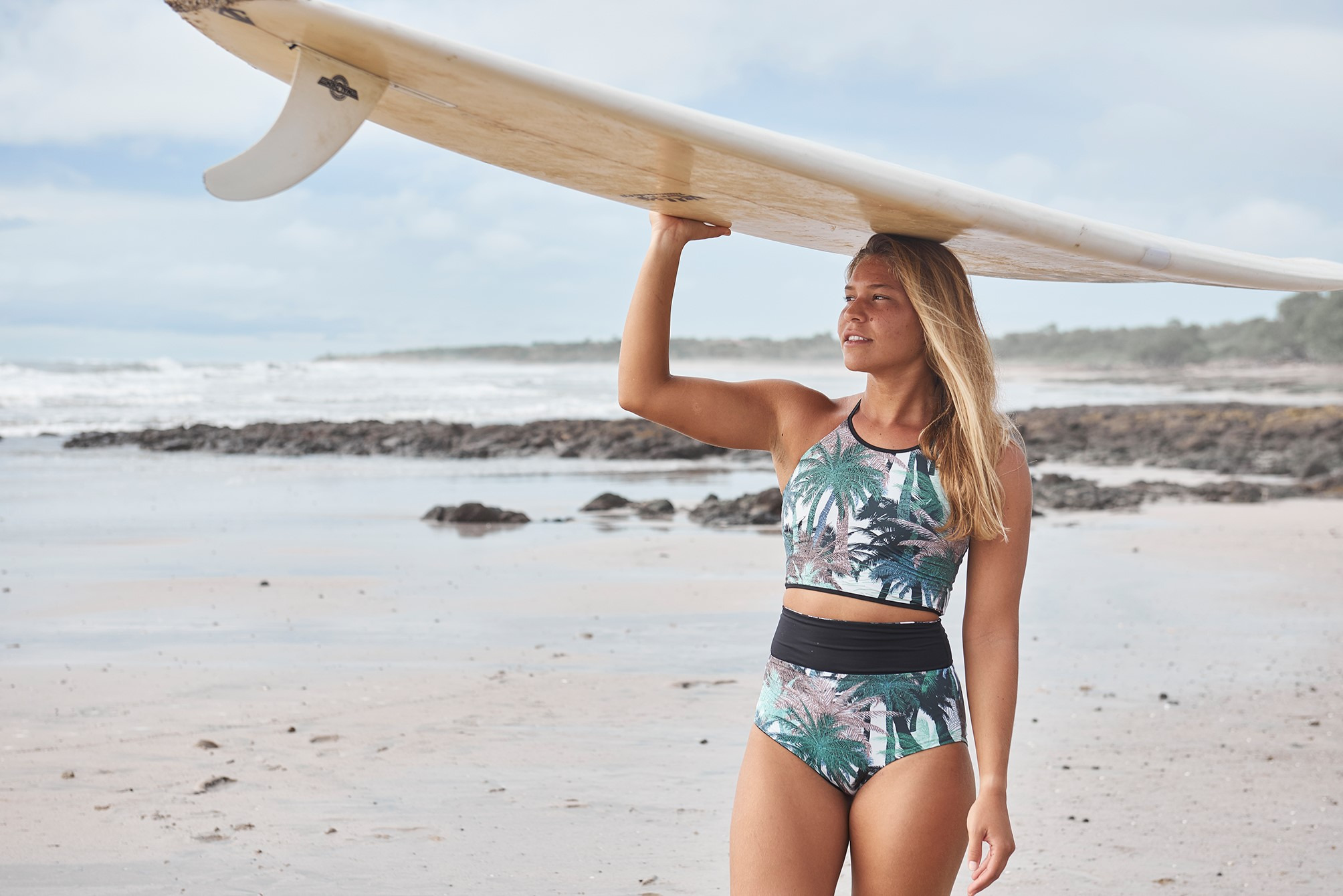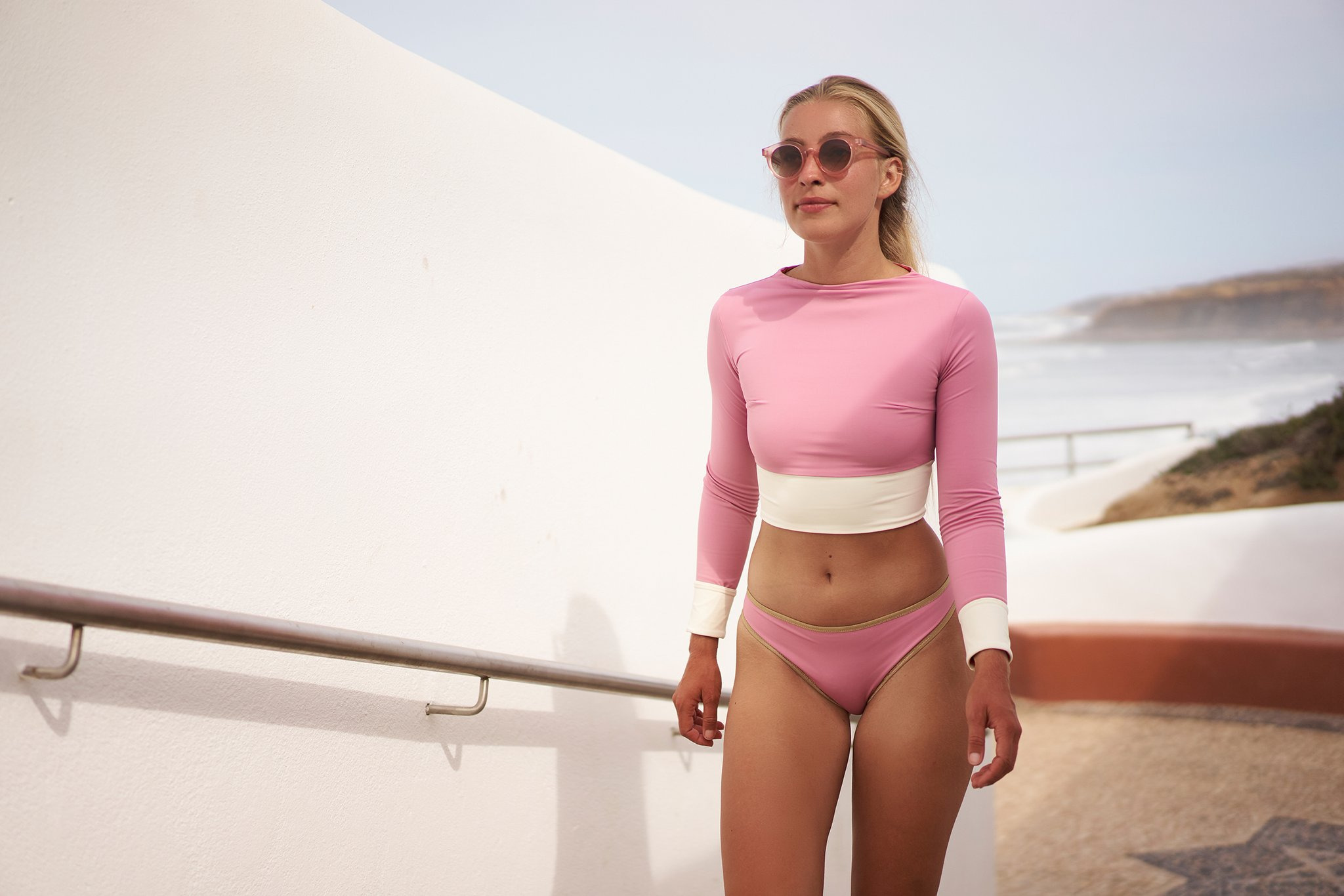 One Piece Swimsuit Collection
Prefer the one-piece swimsuit? Then take a look at MYMARINI's outstanding collection, again designed with your comfort and style in mind. Choose from the Classic Bikini Suit, great for flattering your waistline, the Bandeasuit for showing off those tanned shoulders or the One-Shoulder Swimsuit for relaxing by the pool.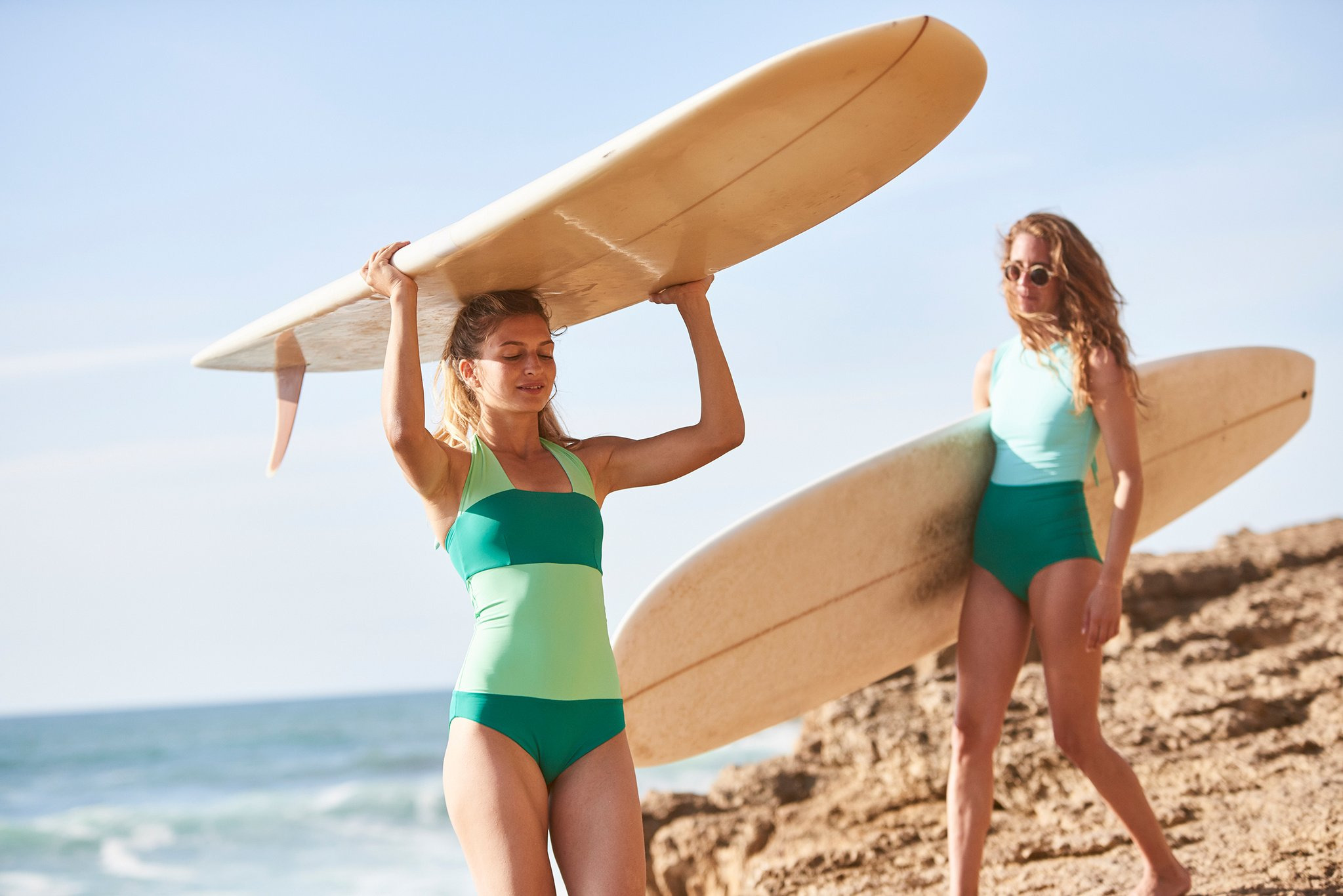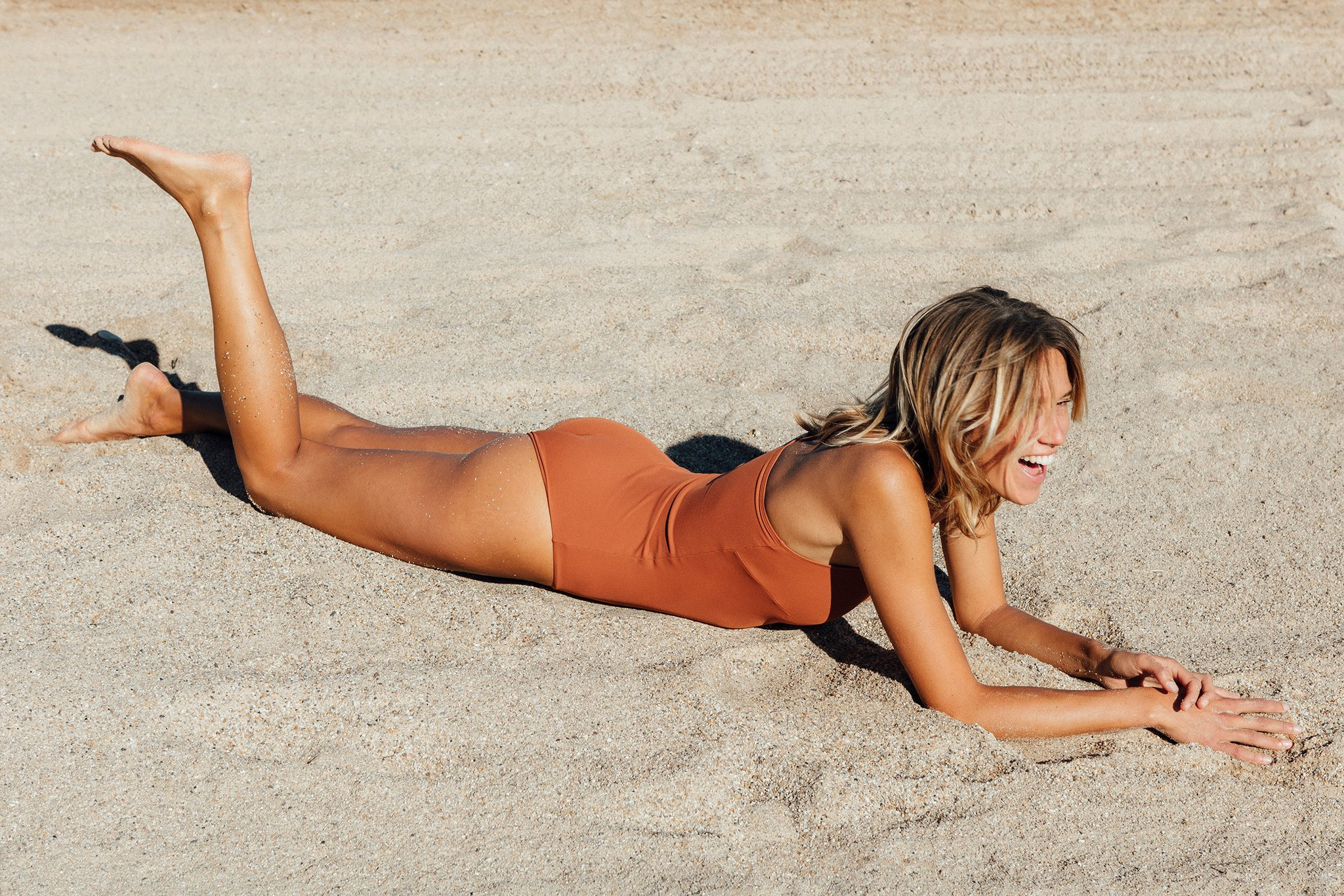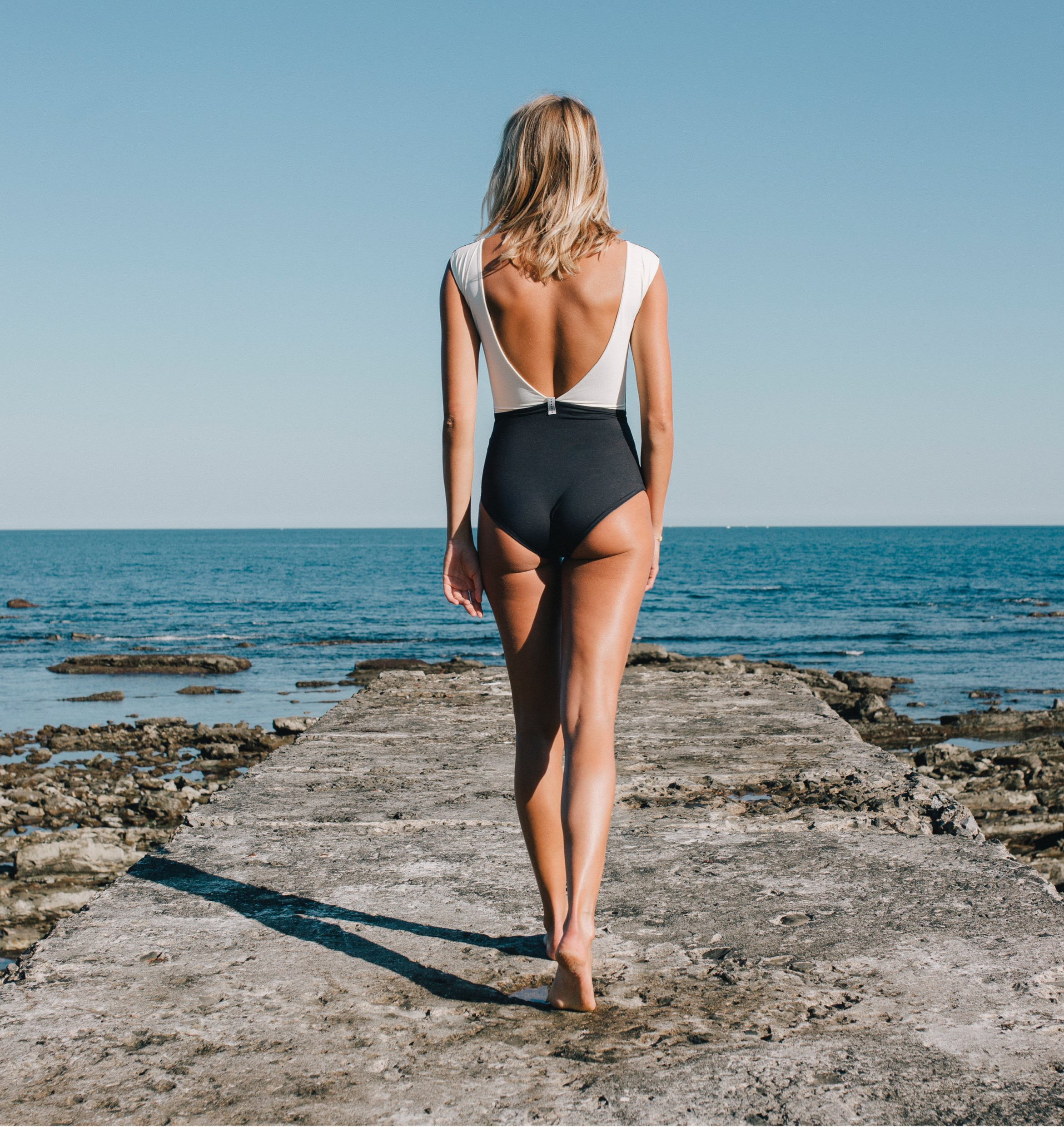 Pareos Collection
A beach outfit is not complete without a MYMARINI ALLDAY Pareo! Available in various colours, You can wear the Pareo five different ways depending on which look you want, and it is a great cover-up for a quick lunch off the beach.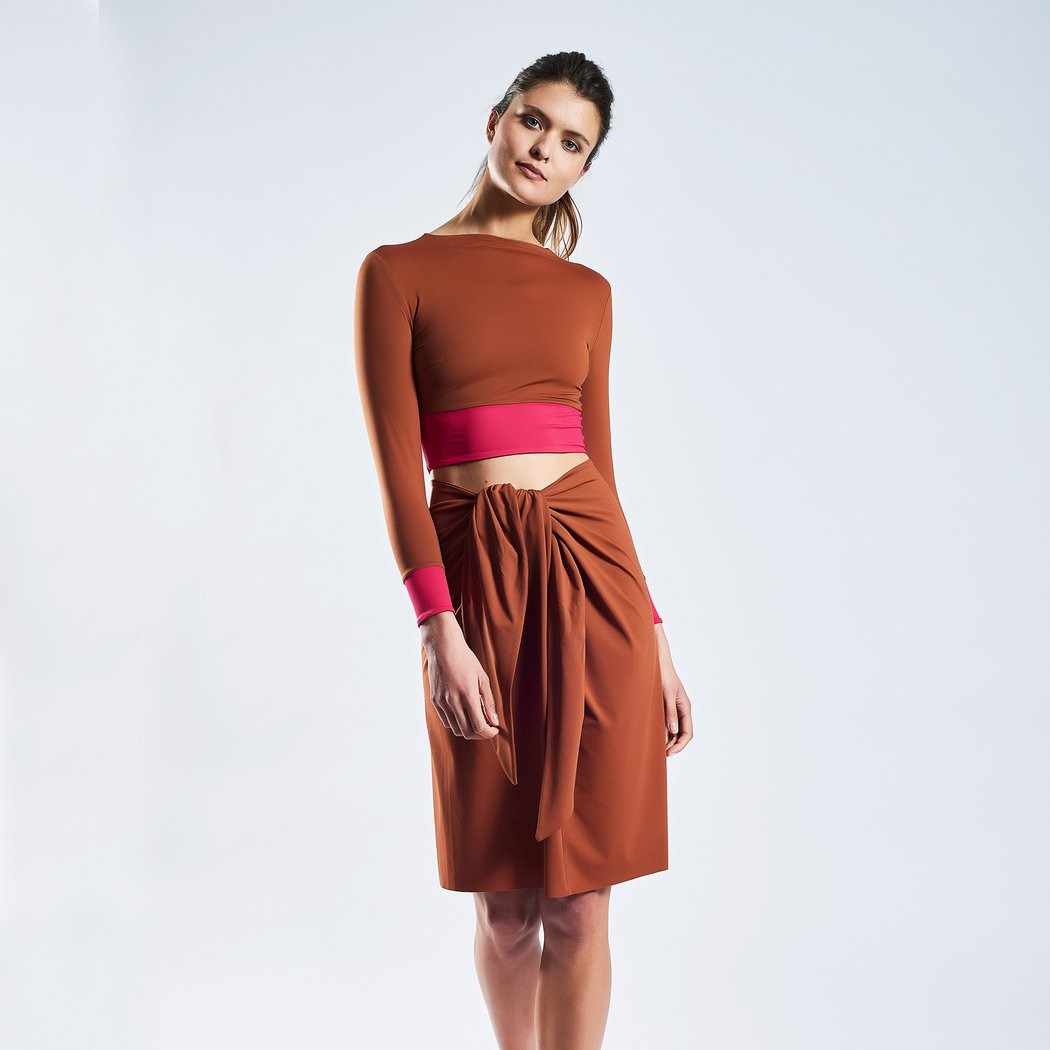 Organic Cotton Retreat Collection
For those relaxing, tranquil days when you want to feel comfortable as well as fashionable, then choose from the MYMARINI Retreat Collection, all made from organic cotton for that relaxed and chilled look. Whether its a walk through the woods with the Summer Breeze Pants, a picnic on the grass with the Summer Shorts or a chilled evening out with the Long Summer Dress, MYMARINI have thought of everything.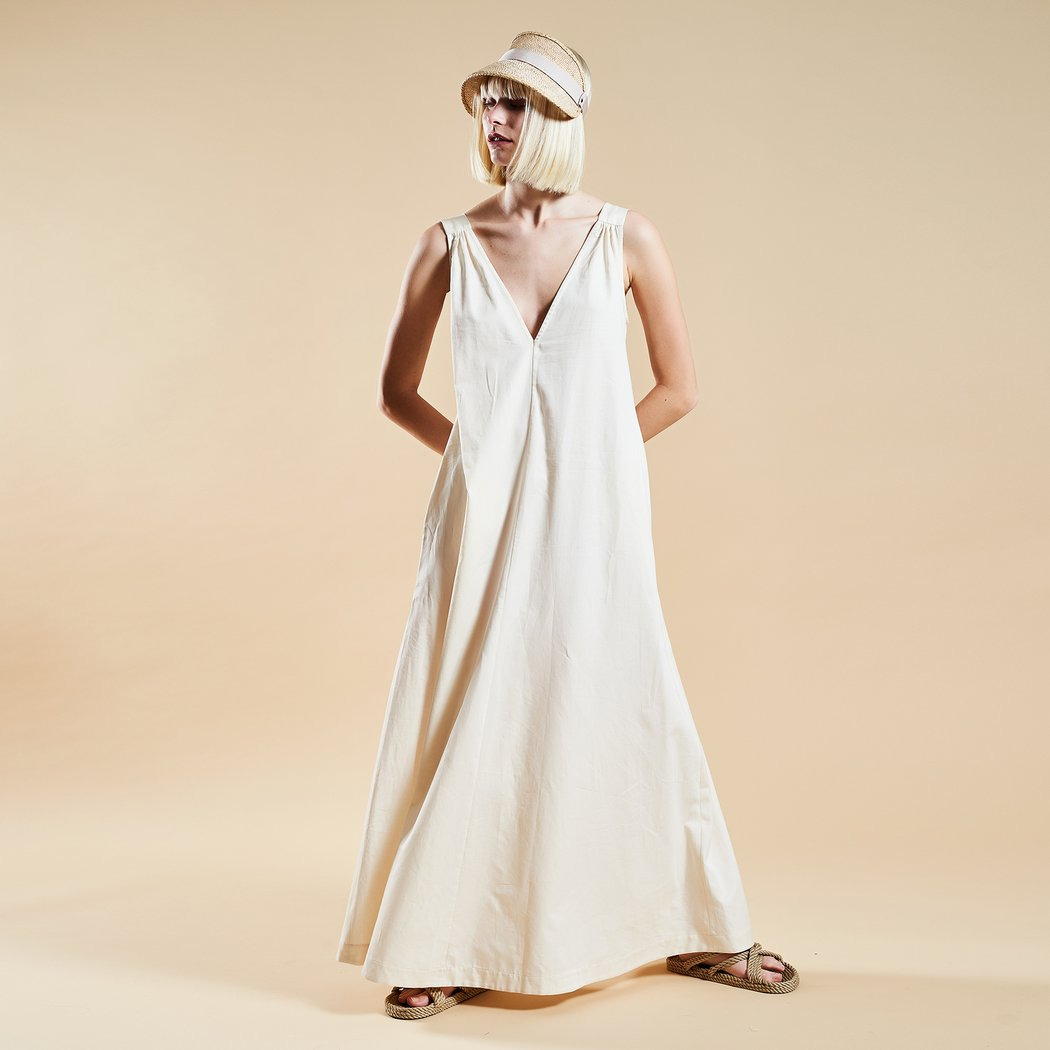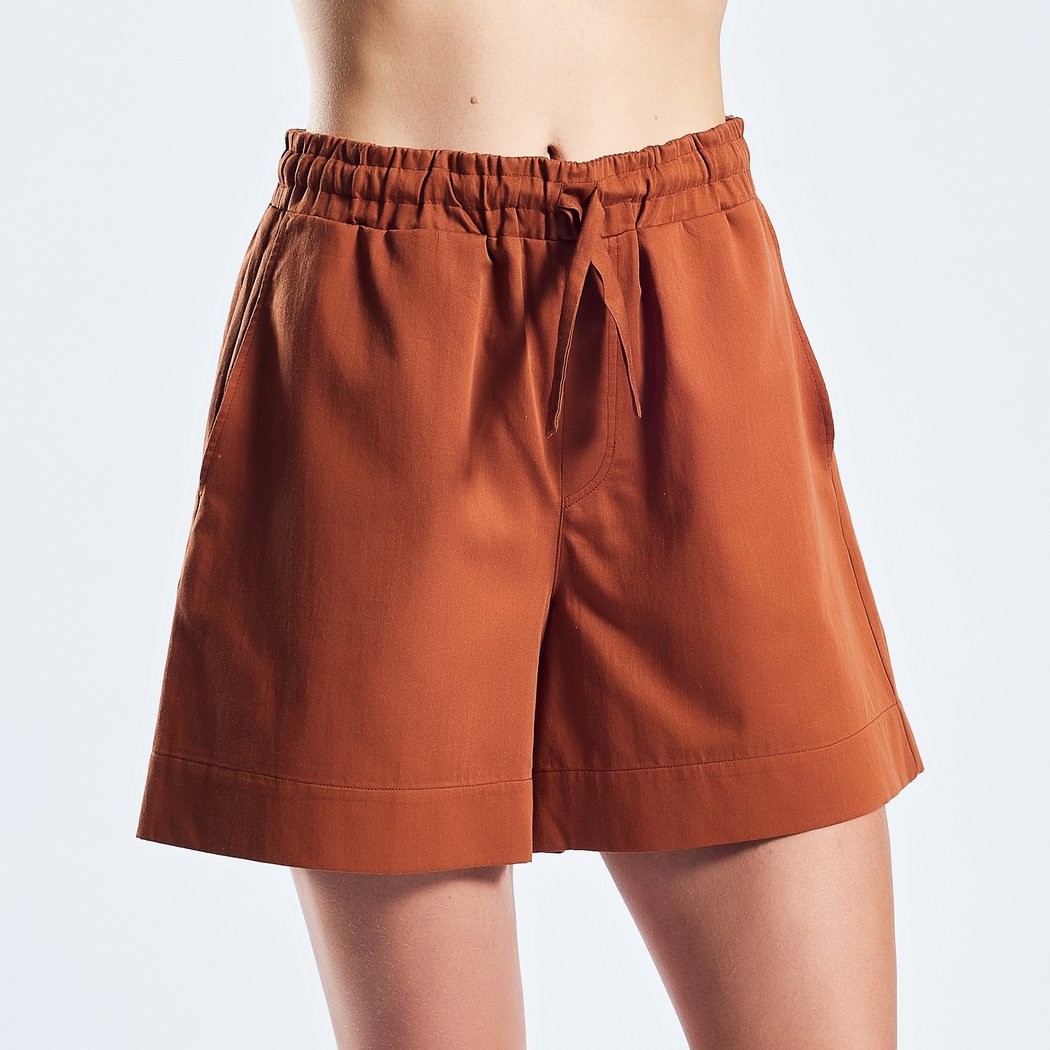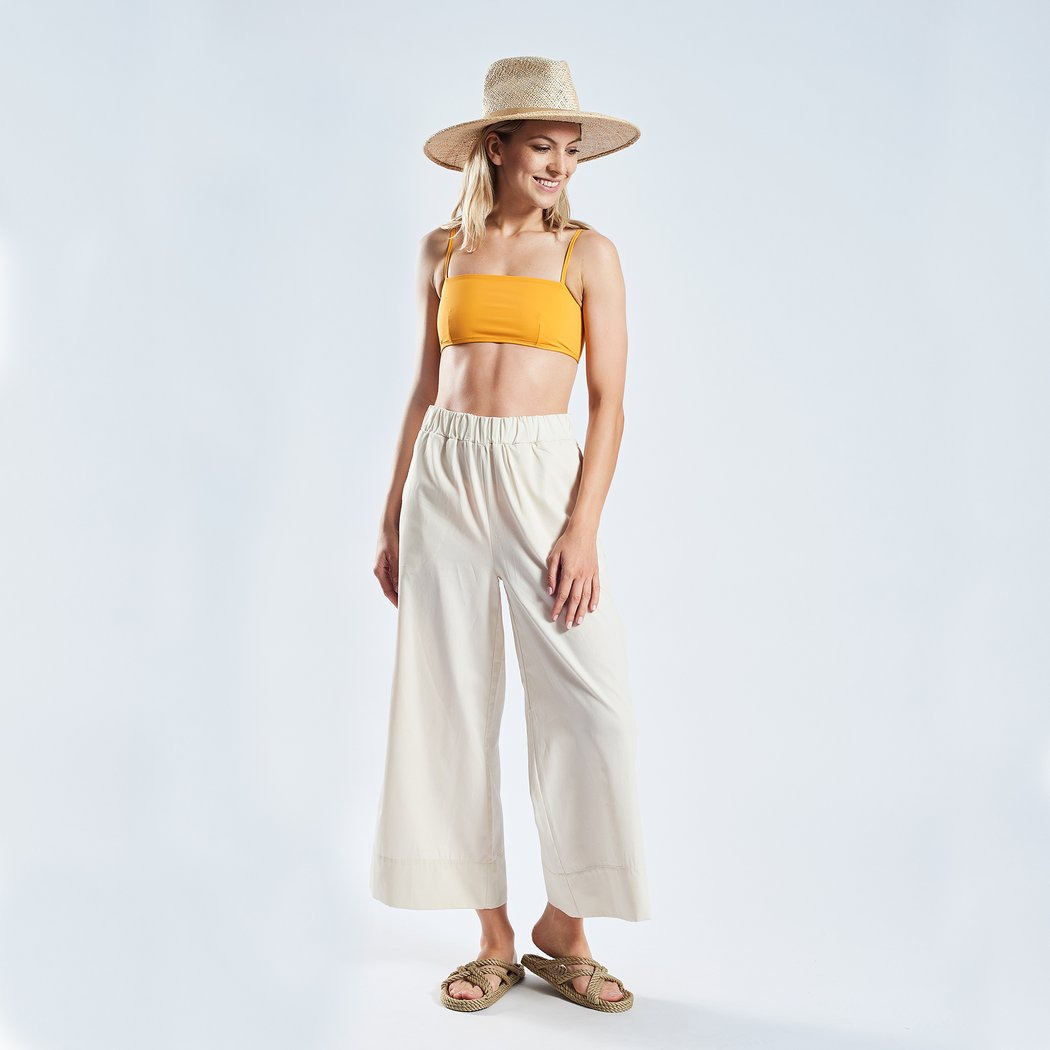 Shop MYMARINI Retreat Collection
Mini & Me Collection
You have heard the saying 'like mother like daughter', and at MYMARINI, they love this saying so much so, they have designed a Mini & Me Collection for the little girls in your life.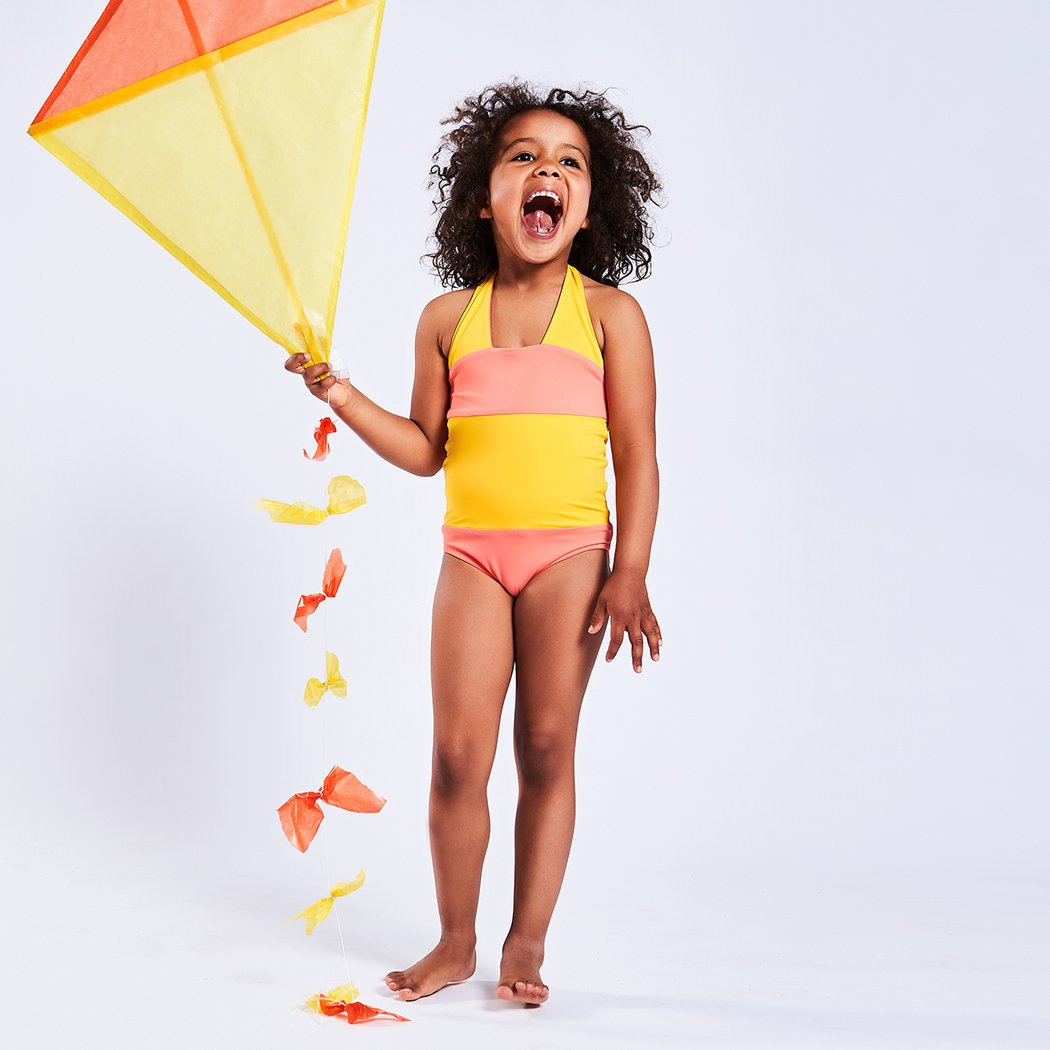 Beach Accessoires Collection
From hats and bags to sunglasses and face masks, MYMARINI Beach Accessoires Collection is created to complement all your MYMARINI collection.  Whether it is a bag to carry your essentials in when travelling to the beach, sunglasses to shade your eyes, or sandals for strolling, you will find it all at MYMARINI.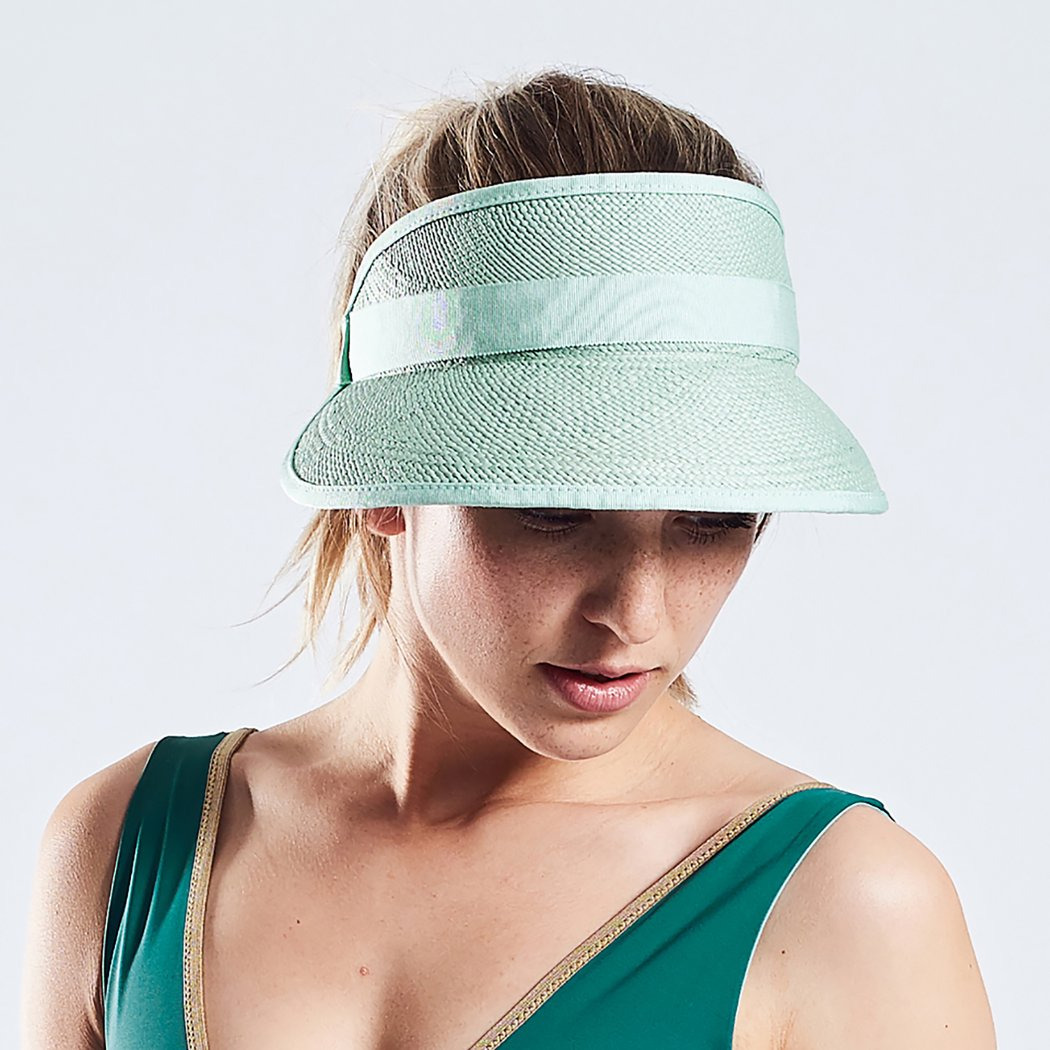 Shop MYMARINI Beach Accessorires
The Dream behind MYMARINI
MYMARINI was founded in 2013 by Maureen Burk, an avid surfer and former Art Director. Her dream was to live a simple and enjoyable life, so, in 2012, she travelled to Columbia in search of her dream life. For seven months, she surfed and enjoyed living near the beach. During this time, Maureen realised the need for swimwear that was stylish for all ages and of good quality and comfortable to wear on the beach, swimming and surfing. Having walked the walk or surfed the surf, you might say, Maureen decided to launch her swimwear collection.
As well as enjoying the ocean, Maureen also enjoyed being close to nature and realised how precious our environment is, which is why MYMARINI products are all eco-friendly. MYMARINI's vision is to enrich the lives of its customers by creating designs with women in mind. They make sure their products have a good impact on women and the environment.
Shipping fees within Europe start at 4,90 euro. Shipping to the rest of the world is handled by DHL Express GoGreen, takes 7-30 working days, and costs 44 euro. All MYMARINI products are shipped in the original MYMARINI-box. For shipments to countries outside of the EU, customs and additional fees may apply depending on the destination country.