YFood is a selection of healthy, nourishing, drinkable meals and powders
YFood makes nutritious meal replacement drinks and powders with no added sugar or preservatives, that offer a constant supply of energy throughout the day!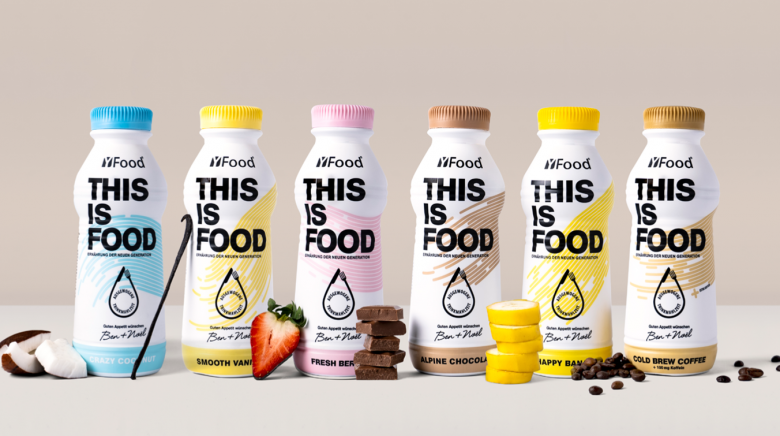 People typically look for healthy nutrition when there's simply no time to cook. Whether you're a fan of drinking your meals, follow a vegan diet or swear on low-fat milk, a nutritious drink like YFood is a great choice for those on the run.
YFood drinks and powders are a complete meal in a bottle and a well-tolerated source of  essential nutrients that provides everything your body needs. That's because the people behind the company know firsthand the need for a balanced diet when you're running a  busy lifestyle.
The founders of YFood are focused on healthy nutrition
Benjamin Kremer and Noël Bollmann are the founders of YFood, a company they founded because of their personal experiences with health and nutrition. For many years, both founders had often resorted to fast food as a quick way to satisfy their hunger on busy days.
However, they both knew that this was neither healthy nor satisfying. Once this lifestyle began having a negative effect on their health and mood, the two friends decided to find an alternative and healthy solution to their problems. After discovering there weren't many products out there to satisfy their need, they took the matters into their own hands and created YFood.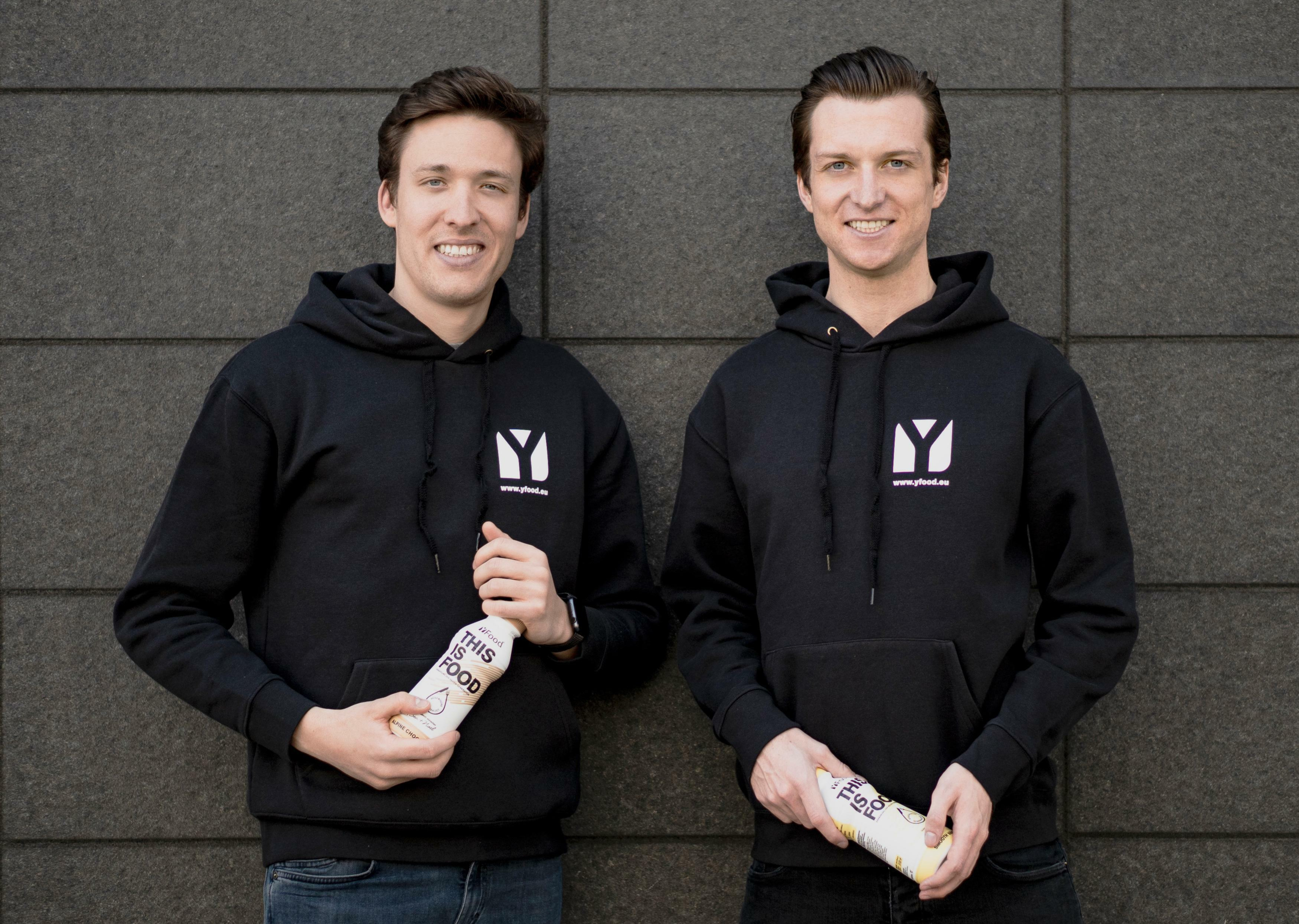 YFood drinks are a perfect meal supplement drink
YFood is a fully balanced ready to drink product that contains all the necessary macros normally provided by a meal meal. YFood drinks have 500 calories per 500 ml bottle, and just one drink provides around 25% of your average energy needs. Ingredients include  lactose-free, low-fat milk from Germany and Austria, gluten-free oats, corn, rice, sunflower and rapeseed oil. The results is a balanced distribution of macronutrients (30% of total energy comes from carbohydrates, 27% from proteins, 40% from fats and 3% from fibres) and 26 essential vitamins and minerals - basically, everything your body needs to function and be healthy.
YFood drinks are a great option for summer days when you're not that hungry, but know you need to eat something or busy days when there's just no time to sit and enjoy a meal. YFood drinks keep your stomach happy and full for a good 3-5 hours.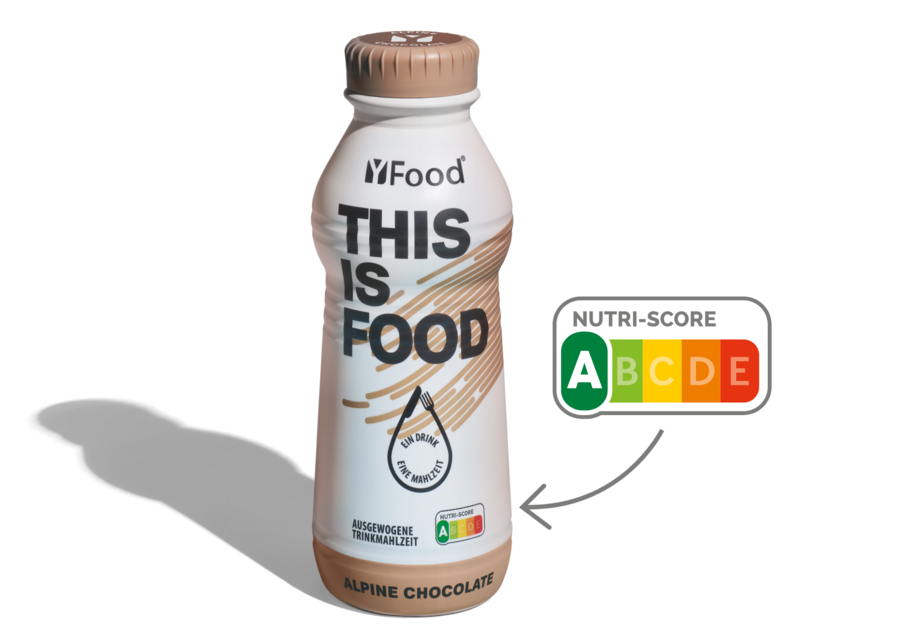 YFood powders - a complete meal shake you make yourself
YFood powders contain the same valuable ingredients as YFood drinks, making it a perfect alternative if you enjoy making your own shakes and prefer want a lighter or thicker consistency than YFood drinks.
Preparation is easy. You just mix three level scoops with 300ml water, then shake for about 10 seconds and you have your meal. Don't have a shaker? No problem. Just order one by ticking the box on the ordering page and YFood will send you one free of charge with your delivery.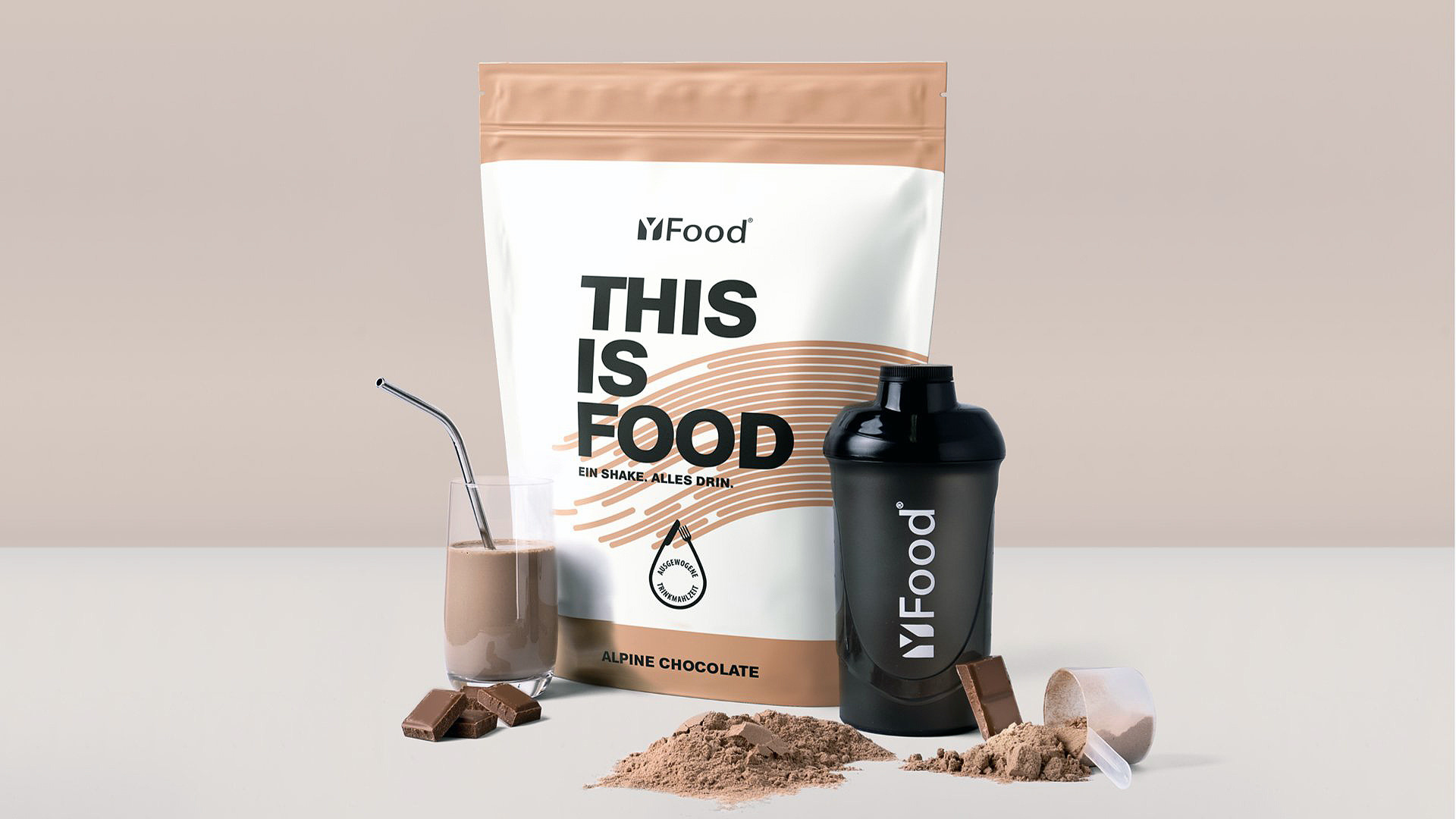 You can't argue the health benefits of YFood products!
YFood ingredients have been carefully selected in collaboration with renowned food technologists. Thanks to their expertise and the founders' genuine interest in their brand's quality, YFood products are also well-tolerated, with lactose levels below 0.01 g / 100 g.
YFood drinks naturally contain fat-soluble vitamins A, D, E and K, and water-soluble vitamins riboflavin and B12, in addition to other vital vitamins like calcium and magnesium, and are enriched with additional vitamins and minerals.  YFood drinks are also free of added sugar, artificial flavours and preservatives. Using the ultra-heat treatment (UHT) method, the milk they use stays fresh and retains all its nutrients.
YFood's Ingredients & Health Benefits
YFood even has a selection of vegan drinks to satisfy your stomach!
In fact, YFood products taste so good, you'll be tempted to try all their flavors to figure out which one is your favourite. If you're going for a powder, you can choose from Alpine Chocolate, Smooth Vanilla, Fresh Berry, Happy Banana. Coffee (+caffeine) and Crazy Coconut.  There are also limited-edition flavours like Mango Lassi, Funky Peanut, and Heavenly Hazelnut. And vegan drinks are available in Chocolate, Vanilla, Berry and Banana.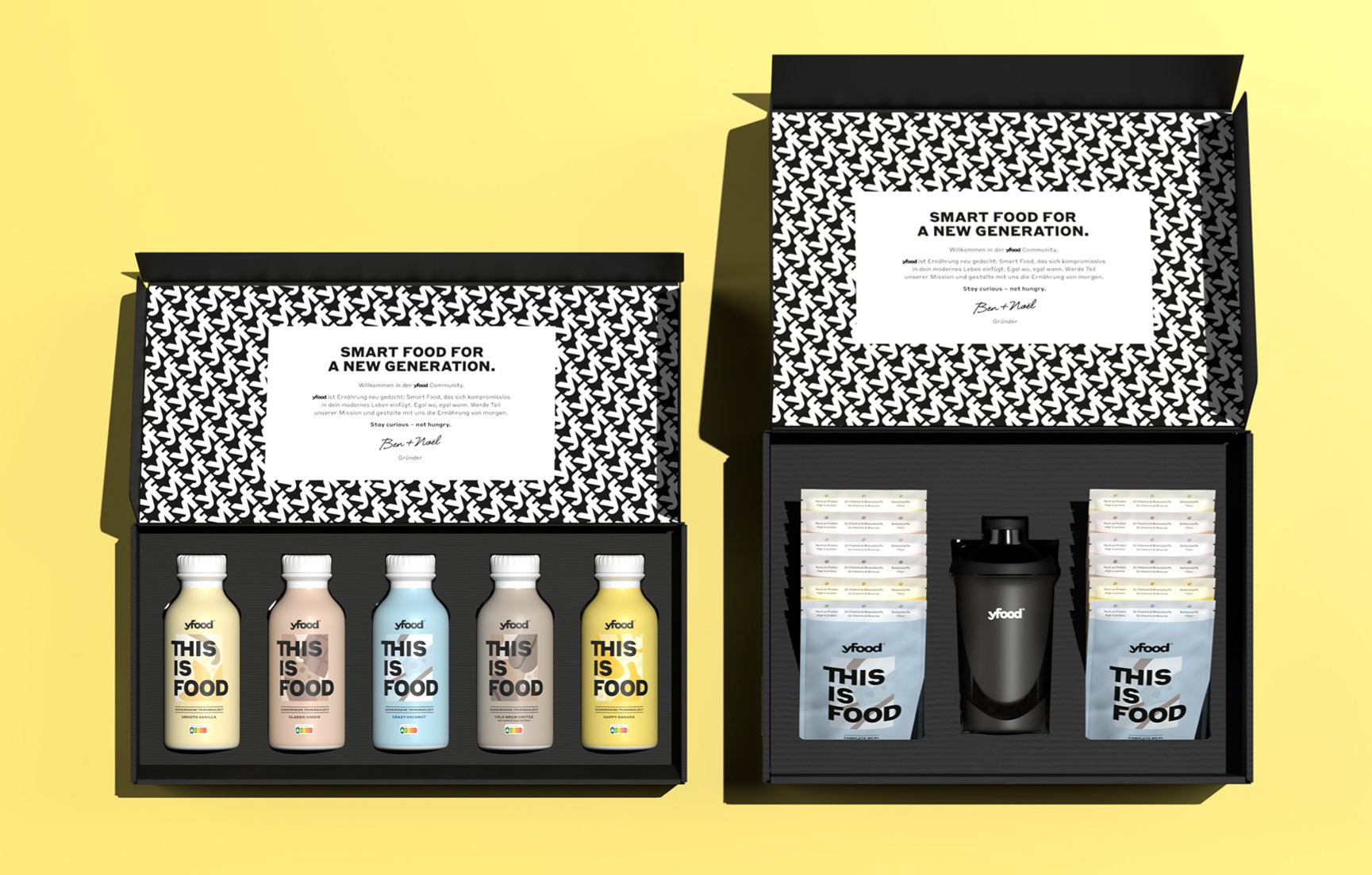 YFood is a food substitute drink that is delicious and eco-friendly
YFood doesn't only prioritize health, but the environment too. Bottles are made from 30% recycled plastic and are 100% recyclable, which promotes a 0% food waste lifestyle. During production  they use up to 97% of the raw materials, while their powders mark a 100% number. In addition, the products' long shelf life means that they'll most probably be consumed before expiring. So, raise your YFood bottles and let's drink to a zero-waste lifestyle!
YFood ingredients are primarily sourced in Europe, with only but a few raw materials imported from other parts of the world. This contributes to reducing their carbon footprint, making their brand even more sustainable.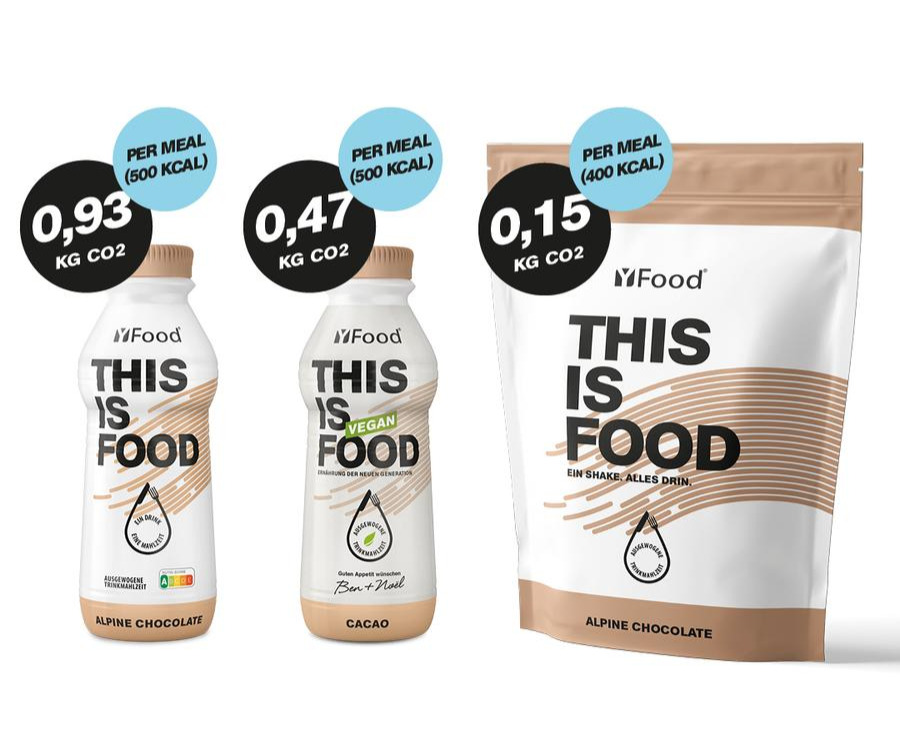 Given that 55kg of food per person is thrown away each year in Germany, YFood is certainly addressing the issue by helping people make smarter and more environmentally friendly decisions in their daily life. Delicious, eco-friendly and sustainable... What else could one need?
Shipping & Delivery
YFood delivers the Taster Pack free of shipping cost across most European countries, and offer free shipping on orders over a certain value. Go to their SHIPPING page, and select your country for shipping details. They do not deliver outside of Europe. Delivery takes 3-5 days work days.